Introduction
A verse can be plucked from the Bible out of context and applied to almost any situation, sometimes accurately and sometimes inaccurately. Even when trying to help, well-intentioned people can risk causing harm to someone by misconstruing the meaning of a verse. As believers, and especially as people-helpers, we should strive to show how God's Word is relevant to a person's life, capable of bringing hope and healing, while not misrepresenting the truth in the process.
At ICCI, we look to the Bible as our foundation for truth. We encourage and train you—whether a life coach, counselor, pastor, or lay leader—to integrate Biblical principles into your work and ministry. When you are using Scripture to help someone, you want to know you are interpreting it and applying it correctly. Some verses, however, tend to be misinterpreted or misapplied. In this blog, we will take a closer look at one such passage by expressing the common misconceptions surrounding the verse, examining the context and original meaning, and exploring the proper application. The goal and the hope is to dig deeper into God's Word to understand it more fully and to discover the situations where it applies most accurately.
Contentment in Every Situation
Consider the following verse: "I can do all things through him who strengthens me" (Philippians 4:13 ESV). Here is another vantage point from the Amplified Version: "I can do all things [which He has called me to do] through Him who strengthens and empowers me [to fulfill His purpose—I am self-sufficient in Christ's sufficiency; I am ready for anything and equal to anything through Him who infuses me with inner strength and confident peace]." Let's investigate this scripture further.
On its own, this verse sounds like it could be a mantra or a slogan, but if we declare these words as some type of self-reliant affirmation, we divorce them from their context and intended meaning. The words chosen in most English translations may contribute partly to people's misunderstanding of this scripture. The phrase "all things" is translated from the Greek word pas, meaning "all." The translation is correct, yet the concept of "all" can either include everything in the world or it can be limited based on the surrounding discussion. When people hear, "I can do all things," and there is no context to restrict the meaning, some may think it is saying they can succeed at anything—regardless of the task, decision, or obstacle before them—because they have God on their side. The phrase "I can do" may also suggest an idea of self-sufficiency, but that could not be further from the truth. The verb "do" is not actually present in the original Greek; it is implied. The verb ischyō means "I am strong, powerful, able; I can." As the end of the verse explains, the only reason Paul can be strong, powerful, and able to do anything is through the strength Christ provides.
Paul is writing this letter to the church at Philippi while he is imprisoned. Despite this difficult situation, the letter has an overall theme of rejoicing in the Lord. In Philippians 4:10–20, Paul thanks the church for the financial gifts of support they sent him. Nevertheless, Paul wants to make clear with a "disclaimer" in verse 11 that he is not dependent on their gifts because he has learned a great secret—how to be content no matter his circumstances. In verse 12, Paul describes the ups and downs of life he has endured, from being brought low to having an abundance, from having enough food to going hungry, from living in plenty to living in want. He has learned how to be content in all these situations, using the Greek word pas twice there to emphasize any and every kind of situation. He follows this description with the statement: "I can do all things through him who strengthens me." The NIV translation helps with clarity by restricting the meaning of all: "I can do all this through him who gives me strength," adding the word "this" to show how Paul is referring to the highs and lows of the previous verse—any and every situation—when he says he can do "all things." Paul is not negatively affected by prosperity or by poverty because he recognizes God as his source of strength and the One who meets his needs. Unlike the Stoic philosophers of his day who relied on inner strength to conquer circumstances and achieve self-sufficiency, Paul finds his sufficiency in Christ alone. Paul claims no power within himself. He points to Christ as the source of his power and the reason why he can overcome anxiety with divine peace.
If you are talking with or coaching someone who is trying to achieve an aim, such as looking toward their next promotion or preparing to graduate, this may not be the right verse to quote to them at that moment. It is not about accomplishing whatever we set our mind to and "crushing" our goals. It is instead our antidote to anxiety and the proper response to a self-sufficient attitude. Perhaps this verse is better applied to the person facing a divorce or a job loss, an illness or a disappointment, or even the person who is experiencing a mountaintop moment of success. This verse encourages us to remember, whether we are at a high point or a low point in life, Christ is our source of strength, and He will meet our needs. Self-sufficiency is an illusion; we need His sufficiency. We can find peace and contentment in Christ regardless of our circumstances. Paul shares the secret with us: Contentment comes from relying on divine strength. We cannot have contentment if we are relying on our own strength. The next time you or someone you know is feeling dissatisfied with life or overwhelmed by anxiety, turn to this passage and be reassured by this truth.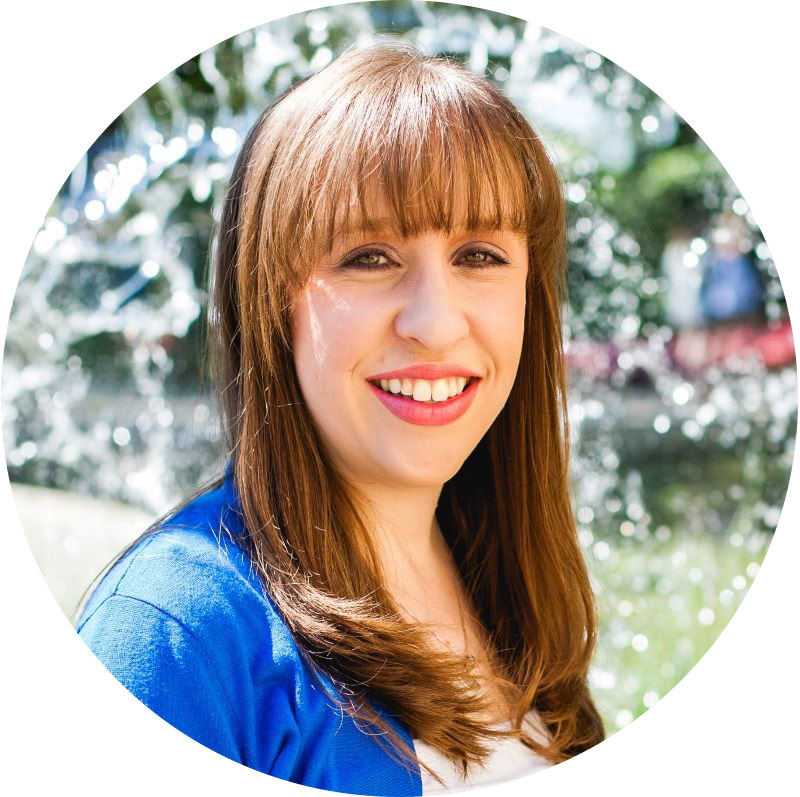 Emily Fraige, MA, is a writer and editor with ICCI and Hope for the Heart. She helps to develop resources for the ICCI courses, contributes to quarterly publications, and edits a variety of materials for the ministry. Prior to working with ICCI, she served with the student ministry at Prestonwood Baptist Church in Dallas, TX, where she helped to create devotionals and small-group curriculum for students. She earned her Bachelor of Arts degree in English from Biola University and Master of Arts in Biblical Exegesis and Linguistics from Dallas Theological Seminary. Emily is passionate about helping people interpret God's Word accurately and apply it to their lives.