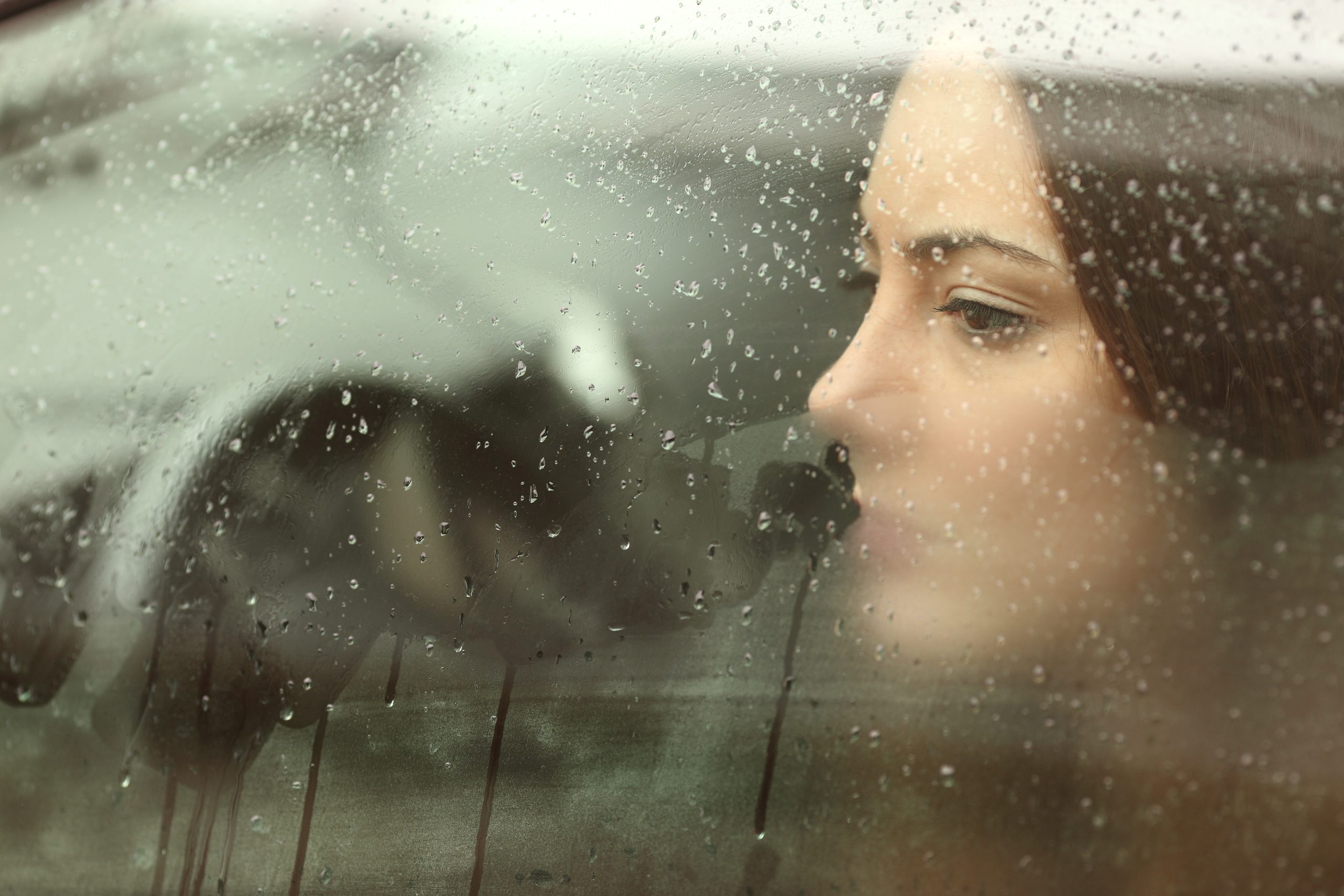 Anticipating Weakness
by Haley Scully, MA on May 29th, 2023
Adapted from GracefullyFrank.Blogspot.com
Do your words ever come back to bite you? They don't actually bite, but they are gracious reminders not to go backwards when I'm tempted. Ebenezer words, if you will. In my corner of the world and work, there is a lot going on in anticipation of some good things coming. Sometimes I can borrow trouble from tomorrow, thinking it's going to be too big a bite to chew. In other words, I can be prone to anticipate weakness from time to time. But then, my own past "lesson-learned" and encouragement comes nipping at my heels. Maybe these words will nip at you this week, hopefully in a good way.
Tears in the Airport
One day, not so long ago, I was on my way home from Toronto, Canada. I am in the Toronto airport with "cry eyes." Stress falls out my eyes. Several different emotions tend to do that. It had been a really wonderful few days there with our ministry partner, her husband, staff, and volunteers. We learned so much about their global ministry, where they are making an amazing impact. I am humbled, emotional, and thankful God has allowed me to be part of this. That morning we were going to church with our sweet friends, and the only word I understood was the name "Jesu." That name I can hear loud and clear.
As we drove toward the airport, we began receiving multiple emails from the airline that had promised to take us home, that our flight is delayed. First one hour, then another, then another, then another. I calmly told my coworker, "I am going to cry, and I don't want to talk about it." I was at the point of the trip where I did not want to talk anymore. I didn't even want to listen. Just let me cry for a minute, because I was emotional and discouraged our flight was delayed. I anticipated weakness when we got in so late, and I don't like feeling weak. The later our departure time, the later our arrival time, the later I start my drive from Dallas, Texas, back to Oklahoma City, Oklahoma. As it stood, it would be well after midnight before I got back and lugged my junk back up to my bedroom.
So, I began to cry a little as the stress of anticipating weakness began to creep in on me. I was going to get in late, I was going to have a long drive, I was by myself, I was tired, and honestly, I didn't want to do any of that! I was anticipating struggle and frustration that would probably end in me having to pull over or stop at a creepy gas station with blinking lights and crickets everywhere, and then the following week, the video footage of me walking in and never leaving would be on the nightly news. My imagination can run away from me when I start feeling weak.
Anticipating Strength
As I caught myself going through the worst-case scenarios, I suddenly thought, Why don't I anticipate strength? Why don't I anticipate that I'm going to have exactly the strength I need to get where I'm going? Why don't I anticipate that the road will rise beneath me? Why don't I anticipate I will stop at a well-lit place for gas and get a great cup of coffee and turn on some of my favorite songs and knock out that drive as if I were headed home, circa 1985, with my dad behind the wheel?
Why don't I anticipate strength? How many Scriptures do I need to read and believe before I anticipate His help and strength? How many times can I encourage others to anticipate strength and still melt when I am faced with needing it, or at least try to politely check out of all encouragement and wallow a little bit? God will supply all my needs. He is my strength. He will complete what He has started. He loves me and is with me.
Whatever weakness I assumed I would have once I landed back in Dallas was a made-up story in my head, because wasn't even there yet. It's not unreasonable to anticipate it might not be the easiest thing I had ever done or that I would be tired, but to sit there in Canada crying was feeling more and more silly each time my finger falls on one of the letters of this keyboard. I will have the strength I need—to get home, to get my work done, to go to Africa in two weeks. As I anticipate weakness later tonight, all the anticipated weakness for the next six months starts to flood my thoughts. Yet, again, I have a choice: anticipate weakness or anticipate strength. The one I choose will drastically affect my decisions, my mood, my peace, my joy, and the people in my life. I could stand on a promise that night and drive home in grace or give in to doubt and drive home in misery. Either way, I was driving to Oklahoma City. Whether I anticipated strength or weakness, I would have it. God's grace was sufficient for me.
Is there some circumstance in your life where you are anticipating weakness? Are you moving forward, but with dread? If I get under the table today, I won't get home. What might you miss if you anticipate weakness instead of being confident God will give you the strength to get you home? Get you healthy? Get you free? Get you the blessing? Anticipate strength and go forward in grace. Even when the road is long and dark tonight, I will have the strength to get on it—the end of that road is right where I want to be.
Reflect on these verses to encourage your heart:
"But he said to me, 'My grace is sufficient for you, for my power is made perfect in weakness.' Therefore I will boast all the more gladly about my weaknesses, so that Christ's power
may rest on me." —2 Corinthians 12:9 (NIV)
"God is our refuge and strength, an ever-present help in trouble. Therefore we will not fear, though the earth give way and the mountains fall into the heart of the sea, though its waters roar and foam and the mountains quake with their surging. There is a river whose streams make glad the city of God, the holy place where the Most High dwells. God is within her, she will not fall; God will help her at break of day." —Psalm 46:1–5 (NIV)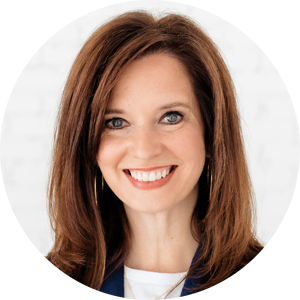 Haley Scully, MA, is the Vice President of Strategic and Ministry Projects with Hope for the Heart. In 2011, she began her work in the ministry's counseling department before moving into the international work. She serves to develop partnerships, coordinate resources and distribution methods, and provide basic counseling and care ministry training for church leaders and parachurch organizations in over 25 countries around the world. Haley concurrently helps provide leadership for professional development initiatives that include training and resourcing Christian caregivers, life coaches, and counselors. She earned her Bachelor of Science degree in Communications from Oklahoma State University and Master of Arts in Marriage and Family Counseling from Southwestern Baptist Theological Seminary. Haley is passionate about connecting hurting hearts to hope in Christ and the practical application of God's Word to their everyday lives. She is a speaker, author, trainer, and serves as a guest host on June Hunt's live, one-hour, call-in counseling program, Hope In The Night.