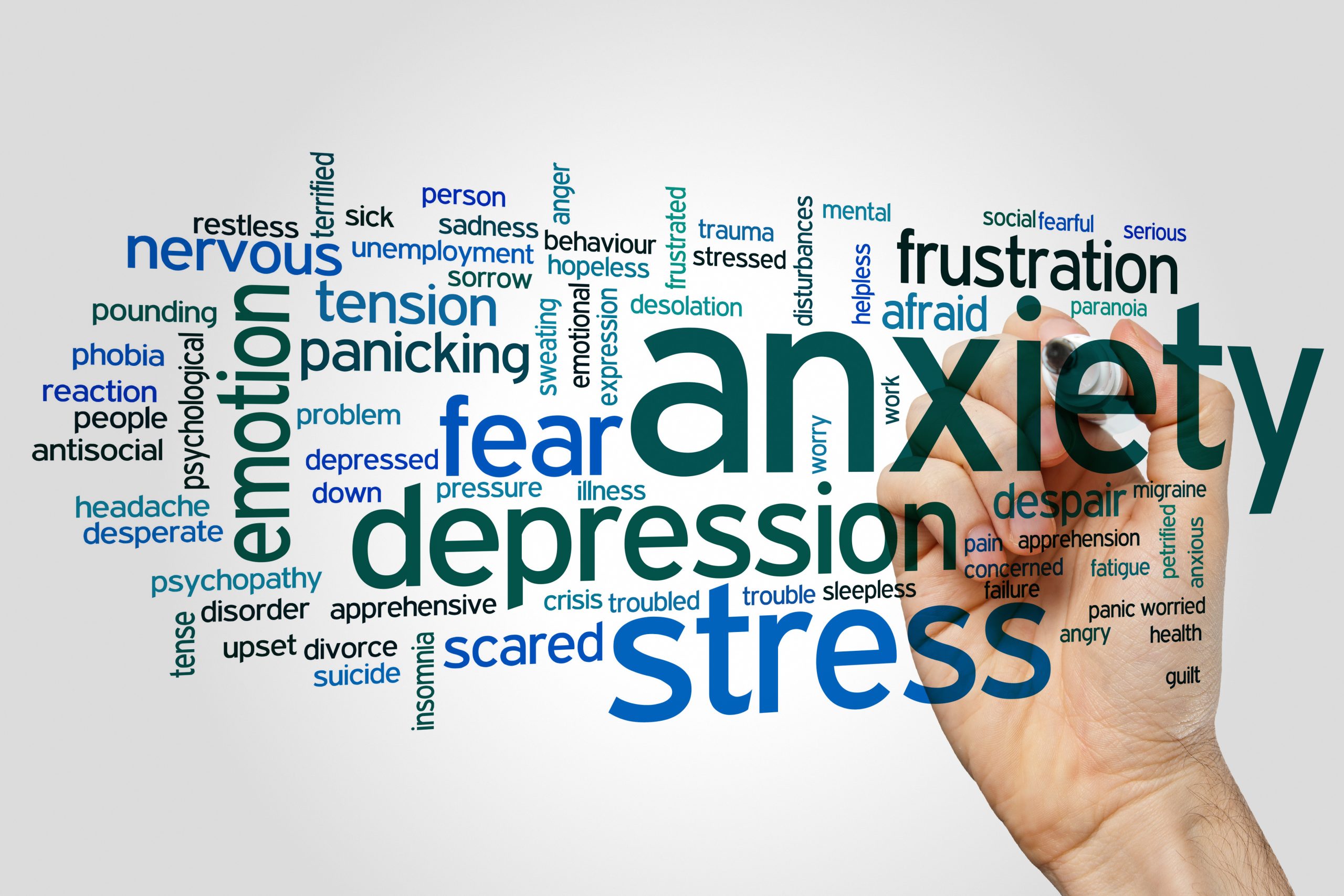 Ambushed by Anxiety
by Georgia Shaffer, MA on April 4th, 2022
One coaching client emailed me saying, "I've lived with stress all my life; however, I'm not handling it as well as I used to. I need tips on how to walk out of my office, even when there are still plenty of items on my 'To-Do' list. I need to learn how to shut off my brain at night so I can sleep. I'm not only more anxious and tired, but having more headaches."
In highly motivated people like this woman who emailed me, I have found it is often anxiety or feeling chronically overwhelmed that not only zaps their energy, but also interferes with their ability to focus and their overall wellbeing. For many, it is easy to get trapped in a negative cycle that results in a poorer quality of life. Of course, with the pandemic today, people are struggling with fear more than ever.
Obviously not all anxiety is detrimental to our health. These kinds of feelings can also motivate us to take action. Nevertheless, constant anxiety and unresolved stress are what research suggests lead to increased moodiness, insomnia, high blood pressure, headaches or a compromised immune system.
You can help yourself resolve some of the overwhelming anxiety by first asking yourself multiple questions. Could I be trying to do too much? Is this just a difficult, challenging time? Do I need more sleep? Or . . . is the issue deeper?
I knew the particular client I mentioned above had been gradually working later and later into the night. Her most productive hours, however, were in the morning. Working longer at night allowed her little time to relax. Since she went to bed tense, she had problems falling asleep. The next morning, she often felt sluggish and had difficulty concentrating. When she did not meet her deadlines, she anxiously worked later, attempting to catch up, and in doing so, continued her nonproductive cycle.
For her, the solution was to begin by leaving the office earlier, then allow more time to wind down at night before she tried to go to sleep. She found that she slept better and was more productive at work, even though she spent less time there. Once she broke the habit of working late, she experienced a dramatic improvement in her ability to rest and productivity.
Maybe you struggle with anxiety, but in a different way. Perhaps you know what you need to do, yet are paralyzed and unable to change. For example, my client told me, "I know I'm not eating well or exercising regularly, but I'm stuck. I know what I need to do, but I can't seem to do it. I'm only becoming more anxious and then I self-medicate with more junk food."
As a coach, I was able to empower my client by giving her support, encouragement, and accountability. Together, we broke things down into ordered doable steps. She made the first step simple and easy, and focused on that. Then she focused on the next step on the list. Each step of the way she was encouraged to challenge her self-doubts and negative thinking and celebrate her progress while continuing to be held accountable for the goal she had set.
Listed below are a few additional few tips you can use to help a client overcome toxic anxiety or improve your overall health and productivity.
Learn to Unclutter Your Mind
A cluttered mind is an anxious mind. An uncluttered mind has room to hear God's voice and experience His presence. Like Martha in Luke's Gospel, our minds can be filled with all kinds of demands and deadlines. Like Mary, we need to make the choice to clear out the junk and make space for our Lord and His wisdom, peace, and love.

Seek Peace through Prayer
In Philippians 4:6-7 (NLT), Paul says, "Don't worry about anything; instead, pray about everything. Tell God what you need and thank him for all he has done. Then you will experience God's peace which exceeds anything we can understand. His peace will guard your hearts and minds as you live in Christ Jesus." Make a list telling God exactly what you need. Then make another list of things God has done for which you are grateful. Give God both lists, resting and trusting in Him to be with you and guide you throughout the day.

Stay Connected
Being connected to people who will encourage you is critical in managing toxic worry. Whether you talk with a coworker, a loved one, or caring friend, you will feel better if you are able to verbalize your frustrations and concerns to a good listener rather than stewing over them alone. 

Let Go of Your Agenda
A desire to control your life and make things happen according to your timetable leads to more tension, stress, and exhaustion. Instead of holding tightly to your agenda, choose to surrender it all to God.

Rest, Eat Well, and Exercise
If every little thing overwhelms you, then it is always time for some rest and good nutrition. It is amazing how much smaller your problems appear after a satisfying meal and a good night's sleep (See 1 Kings 19:1-9). Any activity requiring physical exertion—lifting weights, jogging, cleaning the house, and digging in the dirt—can release endorphins and reduce anxiety.
Georgia Shaffer, MA, is the Founder and Executive Director of Mourning Glory Ministries, a licensed psychologist in Pennsylvania, and a Professional Certified Coach (PCC) with the International Coaching Federation. She has authored five books, including the best-selling Taking Out Your Emotional Trash. Georgia is a sought-after speaker, has been a media guest on numerous outlets, and developed the ReBUILD after Divorce Program. For more than 25 years, she has encouraged, counseled, and coached those who are confronting troubling times. From being a cancer survivor who was given less than a two percent chance of living, as well as someone who has personally faced the upheaval brought by divorce, single parenthood, and the loss of career and income, Georgia knows the courage, resilience, and perseverance needed to begin anew. When she is not writing, speaking, or coaching, she enjoys working in her backyard garden. It is there she loves to garden for her soul. See more at: www.georgiashaffer.com