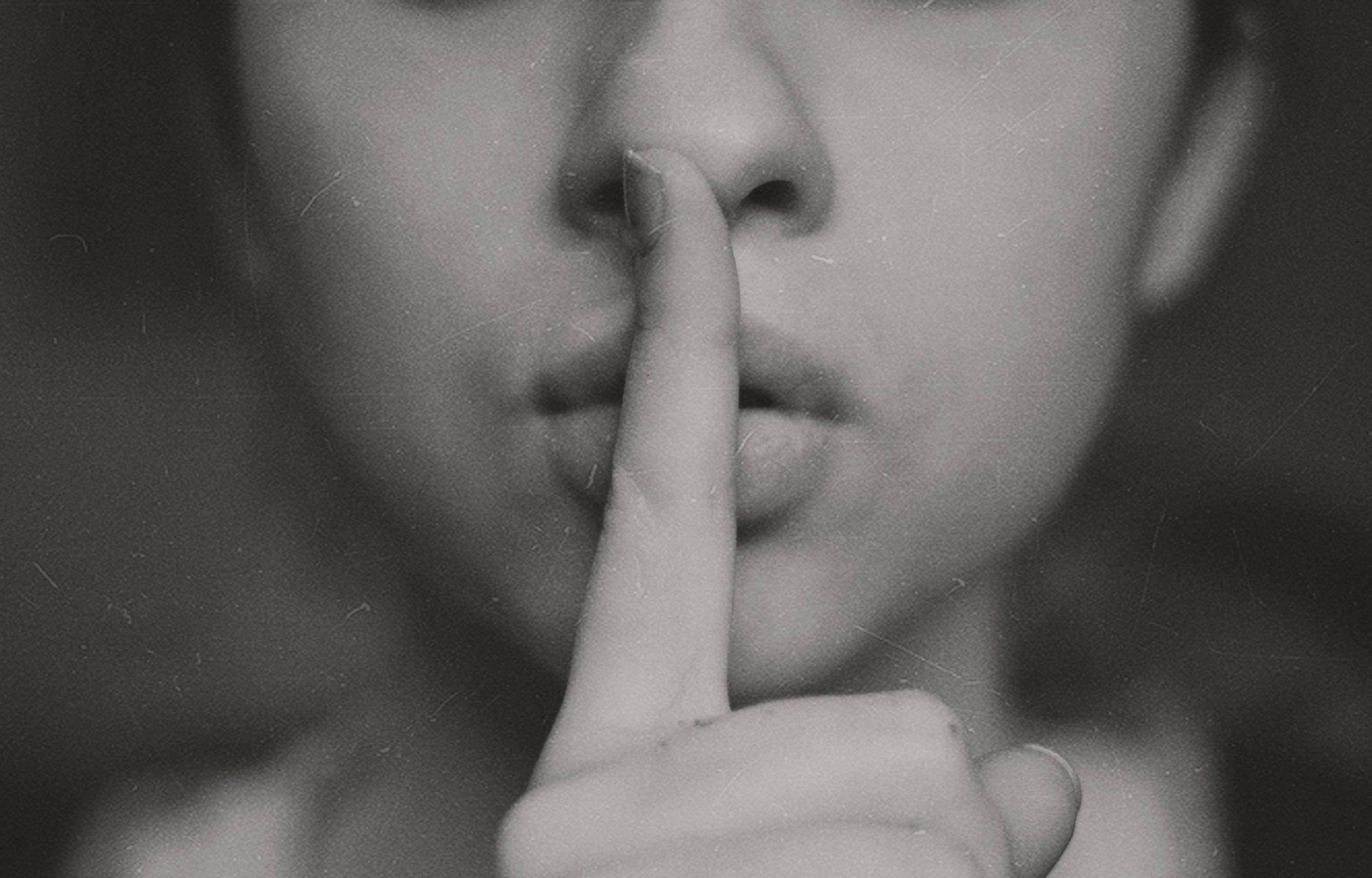 Shame Off You: Say "No" to Dysfunctional Family Rules
by Dr. Eric Scalise on December 6th, 2021
Every marriage and every home offers the opportunity to create meaningful relationships, to lay the groundwork for a secure and healthy self-identity and to incorporate scriptural principles that lead to a vibrant and active celebration of one's relationship with God. In 1 Corinthians 8, the Apostle Paul tells us that "love edifies" or builds up. Love helps build a marriage, a family, and almost any relationship. Love helps build well-balanced children and a legacy that moves from one generation to the next. Yet, what about the things that tear down? In my professional and ministry experience, almost nothing is potentially more destructive within our primary relationships then when a pervading sense of shame is present. In fact, research in this area indicates that for every critical, hurtful or abusive thing someone hears about him/herself or experiences on a personal level, the average individual needs 17 "positives" before they perceive balance again. If this is the case, imagine how consumed by negativity some people are before they ever leave the home environment.
Shame communicates to others they are somehow unworthy . . . that they are unlovable, unwanted and in one or more ways, flawed or defective. The result is often a debilitating fear of rejection. When compounded by the fear of failure, this two-edged sword can be a damaging force in any relationship. To effectively integrate biblical truth that can counter these beliefs, it is important to have a good frame of reference in how the dynamic evolves in the first place.
Murray Bowen was a major theorist who helped develop a family systems model of behavior. He and others advocate the notion that individual patterns of behavior, as well as one's interpersonal relationships, need to be understood contextually by looking across generations. Both functional and dysfunctional relationship principles are imparted within the home environment and Bowen's work particularly emphasizes the transfer of the "emotional" elements that impact behavior. This includes the ability to set appropriate boundaries or the lack thereof. The same could be said regarding the development of intimacy, positive attachments and feeling connected to others in a meaningful way.
One of the most comprehensive studies ever undertaken to help evaluate the consistency of this intergenerational transmission of attitudes, beliefs and behaviors, was the Dunedin study. Over one thousand children were identified at birth during a one-year period (1972-1973) in Dunedin, New Zealand, and then reevaluated at ages 3, 5, 7, 9, 11, 13, 15, 18, and 21. This research is a unique resource for the investigation of behavioral and emotional development. Researchers used the Dunedin data to find support for the concept of generational legacy. Follow up reports showed as the children in the study aged, there was consistent evidence that parental role model behaviors were being emulated and the behaviors were becoming more established and entrenched with each successive period of evaluation from birth through early adulthood. The Dunedin project further supports the notion that family of origin dynamics, how spouses interact and parenting styles have a longitudinal effect on an individual and that this effect overlaps multiple adult environments.
The following are five dysfunctional family rules that many of us probably grew up with. This does not necessarily imply they were posted on the refrigerator with a magnet, but they may resonate with you on a deeper level. Perhaps the first word of each rule offers a clue as to why they can be problematic.
Rule #1 – Don't Talk – Those who grew up with this rule were not allowed to talk about anything significant or personal, especially in a transparent way. Conflicts, differences of opinion, problem behaviors, etc., are all either completely ignored or quickly silenced. There are no "family" conferences or pow-wows whenever a crisis occurs and avoidance is the name of the game. Let's take, for example, an alcoholic father. Everyone knows dad is drinking. Everyone knows that dad comes home drunk and sometimes gets physical with mom or the kids, but no one talks about the drinking. It's like having the proverbial elephant in the living room. We all see it. We all smell it and we see what it's doing to the carpet, but we are all supposed to tip-toe around as if it was not there. And a big "no-no" is . . . we never tell anyone outside of the family. That would be considered treasonous. What often develops is an unhealthy fear of transparency and the keeping of secrets, which can create enormous conflicts within a marriage.
Rule #2 – Don't Feel – Those who grew up with this rule were not allowed to express their feelings in an authentic way. Whenever they tried, their efforts are usually met with resistance and disdain and the process would be shut down. Feelings were ignored, minimized, criticized or disallowed. Sooner or later, we come to believe that no one really cares how we are really doing, so we hide behind the hurt or the perceived threat of rejection and indifference. Their feelings don't count in the long run and the thought of transparency becomes too large of a risk, especially when combined with Rule #1. This dynamic results in people who grow up more defensive, suspicious, and guarded in their relationships. When asked how they are doing in life, the answer is almost always, "Fine . . . everything is fine," even when the world is falling apart all around them. Suffering in silence feels less disappointing or traumatic than rejection by someone who once again may be saying all the right words and using socially acceptable protocols, but isn't truly interested in having an authentic relationship. Again, this is an extremely destructive pattern that negatively impacts the development of intimacy in marital or family relationships.
Rule #3 – Don't Touch – I have spoken with some adults who will tell me that as children, they have no memory of being hugged or told they were loved by the significant role models in their lives. They may have assumed it at some level, but the questions still persisted. Another possibility is that the touch was unhealthy or abusive. National statistics indicate that as many as one out of every three girls and one out of every five boys will experience some form of abuse before they graduate from high school. When I grew up, there was a saying that went like this, "Sticks and stones will break my bones, but words will never hurt me." I disagree. Long after the words are spoken or the rejection has been experienced, the emotional bruises will linger, possibly creating an unhealthy perception of intimacy. Numerous clients have told me things like, "I can't ever remember my Dad or my Mom hugging me or saying they loved me. We just didn't do that in our home." During Jesus' ministry, whenever He dealt with the demonic, more often than not, He spoke a word. However, when He healed people, He usually touched them. Appropriate physical, emotional, relational, and spiritual touch are critical to healthy development.
Rule #4 – Don't Resolve – Those who grew up with this rule came to believe that nothing was resolvable or even allowed to be brought to closure. This dynamic typically leaves individuals stuck in a crisis mode or with the hurtful aftermath of a confrontation that did not play out very well. Forgiveness over hurts, heartaches and misunderstandings are nonexistent or fleeting at best. The issues keep getting dragged back into the forefront, often used to shore up an accusation, defend a point of view or bludgeon someone into silence or submission. In other words, problems are not only avoided and left unaddressed in most cases, they are rarely if ever solved. Emotional wounds were "picked at" again and again much like a scab, until a long-lasting or permanent scar was the end result. This can also translate into how believers may approach forgiveness and letting go of past hurts. They may wrestle with either receiving or giving forgiveness. Some are convinced there is no reason in trying to address and solve problems because it cannot or will not change the outcome.
Rule #5 – Don't Trust – This last rule is based, in part, on the first four. If there is no permission to talk openly, if there is no genuine expression of feelings, if there are no healthy forms of touch, and if there is no ability to bring something to successful resolution, then the hurtful conclusion is that no one can really be trusted either . . . even God! Being too afraid to trust leads to an independent spirit; being too hurt to love leads to pride; and being too angry to listen, leads to rebellion. Honesty and trust, especially within a Christlike environment, are like a glue that helps hold a relationship together. Without them, the trials and pressures of life, even everyday stress, may result in the relationship being torn asunder, leaving it ripped and shredded in small detached pieces. Ultimately, and when combined with the first four rules, a person's journey through this kind of family system, weakens and compromises the formation of a well-adjusted self-identity.
Whether we are husbands or wives, fathers or mothers or provide coaching, care, and counsel to people, we must find ways to counteract the negative messages that are attached to these Rules. The good news of the Gospel is that we are loved, forgiven, offered the gift of grace and of such great value in the eyes of God that we were worth dying for. This does not mean we excuse sinful behavior and poor choices or never hold people accountable, but rather, to be proactive as we have the opportunity to affirm others in the eyes of God. So many people are buried in negativity, often by their own doing. Transformation can begin by telling them, "Shame off you!"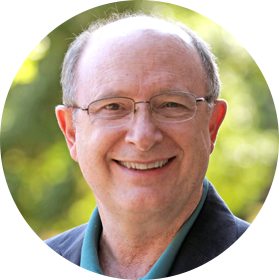 Eric Scalise, PhD, is the President of LIV Consulting, LLC. He currently serves as Senior Vice President and Chief Strategy Officer (CSO) with Hope for the Heart. He is also the former Senior Vice President for the American Association of Christian Counselors (AACC) and former Department Chair for Counseling Programs at Regent University in Virginia Beach, VA. Dr. Scalise is a Licensed Professional Counselor and a Licensed Marriage & Family Therapist with 40 years of clinical and professional experience in the mental health field, and he served six years on the Virginia Board of Counseling under two governors. Specialty areas include marriage and family issues, professional/pastoral stress and burnout, combat trauma and PTSD, grief and loss, addictions and recovery, leadership development, and lay counselor training. As the son of a diplomat, Dr. Scalise was born in Nicosia, Cyprus, and has also lived and traveled extensively around the world. He is a published author, adjunct professor at several Christian universities, conference speaker, and frequently works with organizations, clinicians, ministry leaders, and churches on a variety of issues. Dr. Scalise and his wife Donna have been married for 40 years, have twin sons – who are combat veterans serving in the U.S. Marine Corps – and four grandchildren.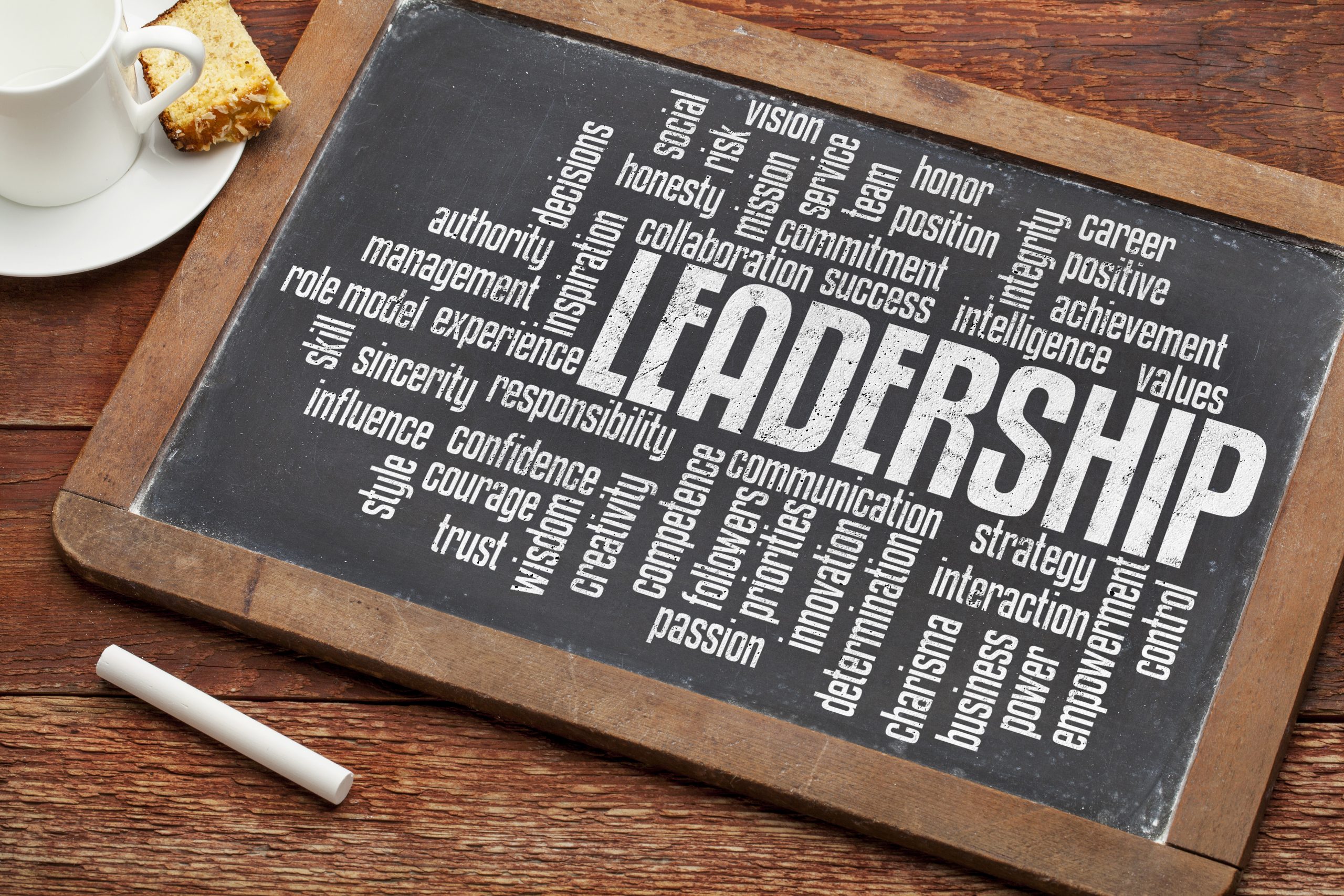 The Number One Benefit of Executive Coaching
by Dr. Rita Murray on November 29th, 2021
Self-awareness
The dynamic of self-awareness is what executives most often talk about in their coaching sessions – not their business strategy, but themselves and their emotion management. Helping executive coaching clients become more self-aware in order to improve their performance by enhancing their emotional intelligence (EQ) involves science and heart, not what many fear or think is nothing more than a"touchy-feely" approach. The ultimate purpose is for the client to increase their understanding of how emotions define leaders. The experience of their emotions creates for others (negative and positive) the ways to influence the bottom line and high performance and what they should seek feedback on from stakeholders. The concept of an executive coach varies and, thankfully, the perception of "having a coach" has become more generally accepted and positive. I attribute some of that attitude to sports. I came to appreciate the value of coaching more fully when I started playing golf and studying it and realized that no matter how well these players practice, no one can sustain their best performance on their own. In fact, most professional golfers have multiple coaches for various areas of improvement or sustained performance. That is where coaching comes in. And for the business leader, it is equally true. My goal is to determine what routines and practices will best support my client's personal performance.
So What Happens?
Clients complete varied assessments and receive valuable personalized data to help them identify the gaps between what they are doing and where they want to become more self-aware (i.e., more emotionally intelligent) and they create a plan of action to enhance specific behaviors. The best part is that executive coaching is carefully paced to meet each executive's developmental needs and busy schedule and it is uniquely personalized to reinforce new behaviors and allow them to see the benefits of enhanced EQ over time. As a former CEO, I have a perspective on topics such as what constitutes great leadership and from my experience as a coach and educational psychologist, I work with each client as an individual to help them discover and take ownership of the solutions that are right for them.
One of the highlights of my coaching approach is to demonstrate what emotional intelligence IS NOT in order to make a lasting impression of whatEQ IS. We study their EQ facets and use exercises to demonstrate the importance of potential areas for improvement in assertiveness, empathy, emotional expressiveness, independence, flexibility, stress tolerance, emotional self-awareness, social responsibility, self-regard, self-actualization, impulse control, interpersonal relationships, problem-solving, reality testing, and optimism.The elements we select to enhance are based on feedback and insights from the client, as well as those they have identified that have a stake in the client's professional development. Primary attention is focused on relevant exercises where self-awareness of behavioral tensions may safely and confidentially surface and through effective guidance. Those stressors can be clarified and better understood and, ultimately more healthy and sustainable leadership behaviors develop. Executives positively comment on this approach to helping them flex hidden, tired, and/or atrophied psychological muscles through entertaining and educational low ROPES (problem solving) exercises, as well as watching carefully selected soundbites from TedTalks and YouTube, which help clients visualize blind spots of what their approach to EQ IS and IS NOT.
Can You Really Improve through Executive Coaching?
Yes. Rich scholarly evidence concerning the return on investment (ROI) of enhanced EQ is available from companies who advocate its value such as American Express, Center for Creative Leadership, L'Oreal, and the United States Air Force, to name a few. Key emotional intelligence characteristics that define high-performing leaders and their results have demonstrated that ROI significantly increases in direct proportion to enhanced EQ performance. Participating in executive coaching as an individual or in peer groups through team coaching is a rewarding investment of time to help sustain your best performance. How about you . . . are you up for some EQ conditioning?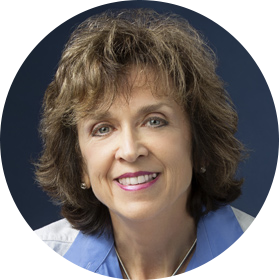 Rita Murray, PhD, is the Founder and Principal of Performance Consulting, LLC, an organizational development firm, previous CEO and Chairman of a national energy services company, cognitive psychologist, Certified Speaking Professional (CSP), executive coach, and sought after leadership consultant. She has held leadership roles at GE and Lockheed Martin, and is also a private pilot. Dr. Murray frequently speaks at leadership events and conferences and is highly regarded for her ability to connect personal and interpersonal development with the needs of business and with mobile and virtual technology. She has a particular gift for explaining the different perspectives of each generation and personality types to create a bridge of understanding towards healthier business relationships and ultimately a stronger bottom line. Dr. Murray lives in Moore, OK with her husband, Ron. See more at www.performanceok.com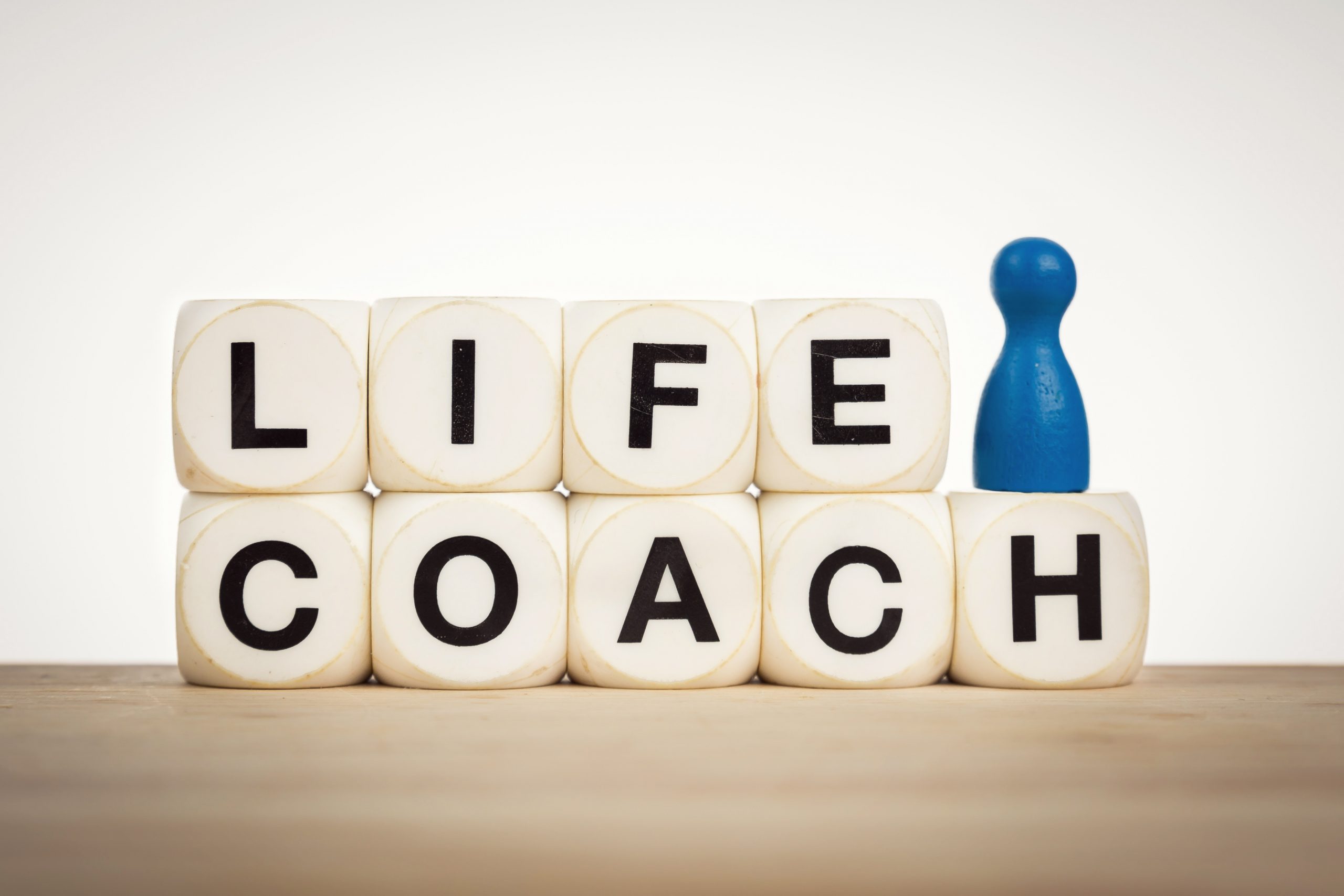 How Do You Pick a Coach for Results?
by Dwight Bain on November 22nd, 2021
Do you want positive results? Pick an experienced Life Coach! Want a better life? Get a better coach because if you pick the wrong one, you will not experience the results you are seeking. In fact, if you have an ineffective coach, you may have to fire them. Don't worry – a non-performing coach knows you will fire them since coaching is about results for the client, nothing more, nothing less. So how can you find a better coach? Here are the action steps to help you, and those you care about, find a life coach who can challenge you to climb higher, dream bigger, and accomplish more than you could have ever done alone.
Start with the Basics in Your Own Life
Are you "coachable?"That is, do you seek out coaching and respond to critique?
Is your life emotionally stable?
Are you ready for a coach to challenge and hold you accountable?
Do you have the time to take on new projects and commit to the process of change and growth?
Are you eager to move past the roadblocks you may be experiencing toward fulfilling your potential?
If you answered "Yes" to at least four of these five questions, then move forward to the next section in seeking out a great coach. However, if you answered "No" to more than half of these questions, coaching may not be right for you at this time. Once an experienced coach discovers you aren't really ready to make any major changes, they will likely refer you for some counseling or supportive training until you are committed to make the jump. It doesn't benefit anyone to waste time with big ideas if you don't have the traction or skillset to move forward.
So who is an ideal life coach for you? Look for someone who:
Shares your values
Has extensive experience
Is a good fit with your personality
Can relate to your life journey
You can feel connected to quickly
Offers one-on-one coaching specific to your needs
Has the time and energy to take on new clients
Has a level of success in their niche of the coaching industry
And who offers a free consult to discuss how the two of you might work together – it is wise to avoid people who are more motivated about getting your money than listening to you to see if they are a good fit in helping you move forward.
You Have to Ask the Right Questions to Find an Experienced Coach
Choosing an experienced life coach is essential if you want positive results and to rapidly reach your goals. Here is an extensive checklist of key issues to ask before you select a coach. Asking the right questions can save you a TON of problems, a lot of money, and more importantly, protect your time in reaching your goals.
Is the potential coach's belief system and moral values similar to yours?
Research the coach's education, credentials, knowledge and experience in dealing with your specific type of coaching challenge
Ask how many years the coach been in professional practice, and how long in this region of the country – this usually shows they are highly skilled and well connected in your region in case you need local referrals for other services.
Ask about the coach's professional reputation in the community. Are they viewed as a leader within their industry or a novice just beginning their career? Remember, experience counts when you are trying to rapidly solve problems.
Does the coach possess additional training, certifications, and credentials that match your specific challenge?
Has the coach ever been quoted by the media or recognized as a published author/speaker on the issues you are facing? This is important because it shows that the coach is a trusted resource by others in the professional community.
Can you find them on the Internet via Google or other search engines as an established author or professional known for their areas of expertise and who is highly trusted and recommended by other leaders?
Was the coach referred by a physician, counselor, attorney, pastor or other member of the professional community in whom you trust?
Was the coach referred by a prior coaching client? This adds significant credibility to the coach's work because you can ask your friends or family what their experiences were like. Did they like their coach and was their time useful/helpful to achieve results?
Does the coach believe in a team approach to find other professionals to address challenges they may not be skilled in, and are they open to referring you on to the best professional in case they can't best meet your needs?
Critique, not Criticism
Remember, a coach's role is to challenge you in an honest way. It often won't be "warm and fuzzy." Coaching is about results. If your coach's values are vastly different, the questions and techniques they offer may not make a lot of sense to you and may slow or block you from achieving your goals. Ruthlessly press past the fear of hurt feelings to make sure you have the right professional by your side. Effective coaching is somewhat of an adversarial process that will challenge ideas and false assumptions. So you don't need to look for a new coach just because your current coach pushes or actively challenges you. Respectfully confronting you about tough issues is their job. As long as they are offering valid feedback and critique, you likely have the right coach. However, CRITIQUE is different than CRITICISM. One is about challenging you and the other is about attacking you. Mean people get results through fear and intimidation. That will not last because it is only a temporary change to avoid conflict. Critics don't last long as coaches because it simply is not helpful to have someone hurting your feelings without providing an actionable path forward.
Finally, consider these factors after the first meeting with your coach to insure they are a good fit to achieve the greatest results.
Did the coach listen to you, and more importantly, respect you?
Did you feel valued as a person?
Did you feel confident the coach had the skills and experience to move forward?
Did you feel comfortable honestly describing your roadblocks or were you embarrassed to spell it out?
Is the coach easy to get in touch with if you have a question, either via telephone, web or email?
Does the coach appear to be organized or do they have administrative support staff to assist with tasks to keep their office running efficiently and smoothly?
Does the coach run on schedule and respect your time?
Does the coach's approach and style feel like a good fit?
Do you believe the coach is genuinely interested in you and seeing you accomplish your goals?
Does the coach offer additional guidance through printed resources, articles, assessments, tests, books or direction toward web links to give you greater insight?
Does the coach remember important details from meeting to meeting?
Does the coach inspire you to accept life's challenges and push you toward creating positive change?
If you can honestly say that your coach is a good fit after mapping out these factors, then buckle up, because you are about to launch on a rocket-ride toward the life you were designed to live. Finding and living out God's potential of what you were born to do is one of the most important goals of life. Finding and working with the right coach can help you get there.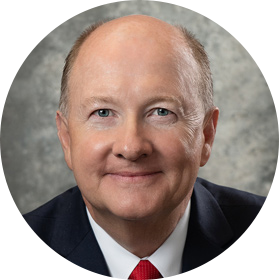 Dwight Bain, MA, is the Founder of the LifeWorks Group in Winter Park, Florida. He helps people rewrite their stories through strategic change and is dedicated to helping people achieve greater results. Since 1984, Dwight has helped thousands of people across America as a Keynote Speaker, Certified Leadership Coach, Nationally Certified Counselor, and a Critical Incident Stress Management expert. He is a trusted media resource on managing major change and has been interviewed on hundreds of radio and television stations, has been quoted in over 100 publications, and is the author of Destination Success: A Map for Living Out Your Dreams. Dwight is a lifelong resident of Orlando, Florida, where he lives with his wife, Sheila, and an assortment of pets. Married 35 years, they always have suitcases packed for their next adventure together. For more, see www.dwightbain.com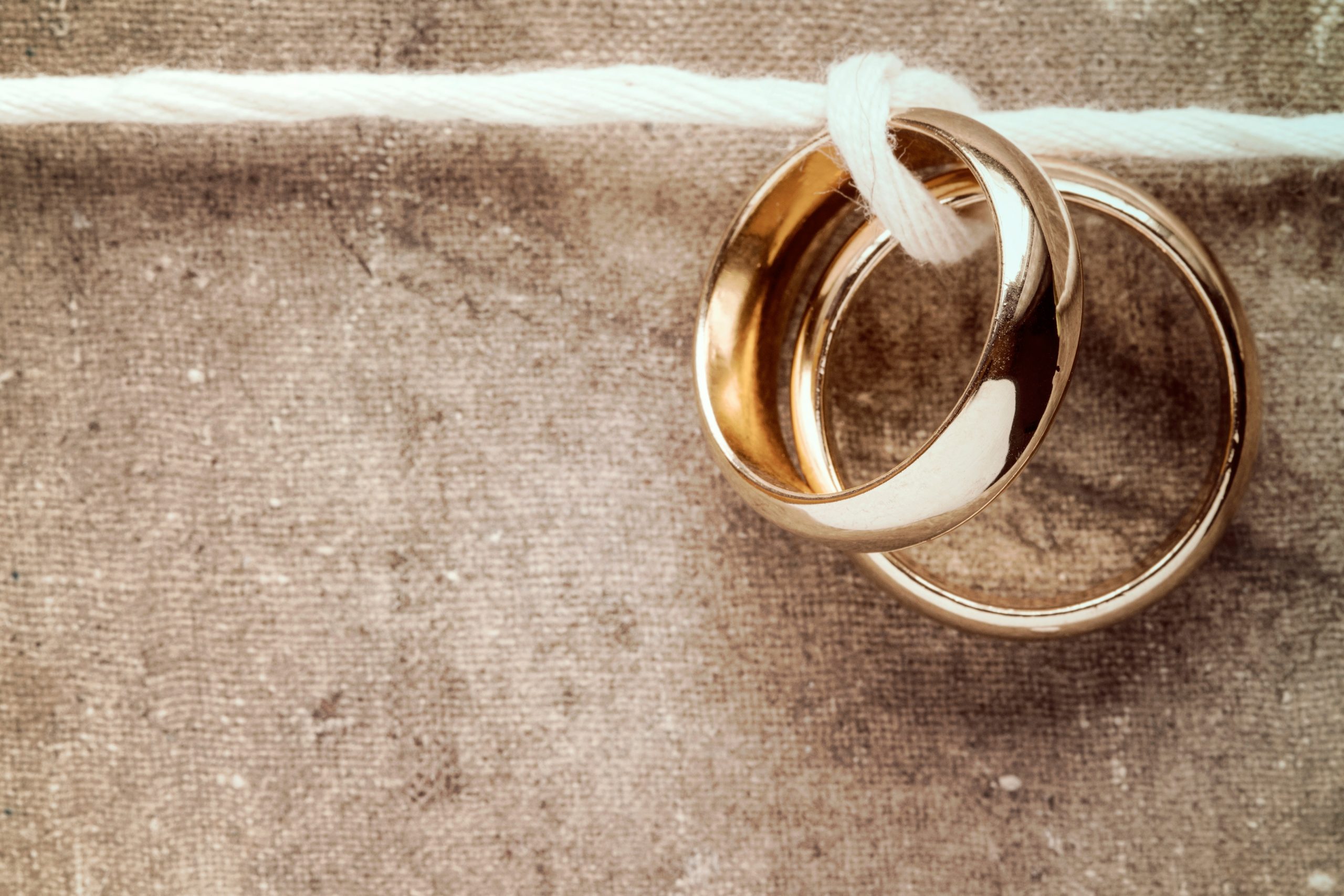 Set Up Guardrails to Protect Your Marriage
by Dr. Gary Rosberg on November 15th, 2021
David and Joseph . . . two prominent Bible characters. Both were godly men who faced sexual temptation. One yielded and paid a dear price for it. The other ran from temptation and was rewarded by God, even though he was falsely accused of sexual assault by a spurned temptress. We are talking, of course, about King David's affair with Bathsheba (see 2 Samuel 11) and Joseph's temptation at the hands of Potiphar's wife (see Genesis 39).
The contrast between how these two men responded to sexual temptation is striking. King David spied Bathsheba bathing. Instead of curbing his misdirected sexual desire, he sought the woman out, took her to bed, got her pregnant, and eventually murdered her husband in an attempt to cover his sin. Their child died as part of God's judgment.
If anything, Joseph's temptation was even more intense than David's. Joseph wasn't searching the rooftops looking for trouble as David was. He was going about his business as Potiphar's trusted servant when his boss's wife threw herself at him and invited him to her bed. What pressure! Yet Joseph did not hesitate or waver. He ran from temptation, even though he ended up in prison on a trumped-up charge.
One of the most subtle and potentially destructive threats to your marriage comes in the form of sexual temptation. We use the word subtle because we don't often hear of someone like Joseph being overtly and purposely seduced by a person other than his or her spouse. The enemy of your heart and home does not really need a gaping opening like that to ignite temptation. All he needs is a moment of unguarded fascination or attraction, a second glance at an attractive person, a sharing of marital problems with a "concerned friend," or a few unbridled thoughts about, "What if?" Like a cancer, small impure thoughts can grow into a disease that will threaten the life of your marriage.
How can you respond like Joseph instead of David in the face of sexual temptation? Guarding love sets guardrails into place long before the temptation hits. Like the guardrails on a steep, winding mountain road, these relational guardrails will protect you from plunging over the edge. Let's look at four important guardrails against the dangers of sexual temptation:
A Strong Relationship with the Father – A vital, growing relationship with God is your strongest guardrail. He knows how you are wired emotionally, mentally, relationally, and sexually. The closer you stay to Him, the greater will be your access to His wisdom and counsel for resisting sexual temptation.
A Cautious Relationship with People of the Opposite Sex – We are not suggesting that you cut off all contact with the opposite sex. We're talking about being cautious and alert to temptation and maintaining a margin of physical, emotional, and social distance that will help you resist those temptations.
An Open Relationship with Other Christians – You need a small group of trusted friends to encourage you to remain pure, to edify you when you are struggling, to provide true accountability, and to help restore you if you step over the line in some way.
A Fulfilling Relationship with Your Spouse – When you are emotionally or sexually thirsty, quench your thirst with your own spouse. When you are fully satisfied in your relationship with your spouse, neither of you will need to look elsewhere for gratification.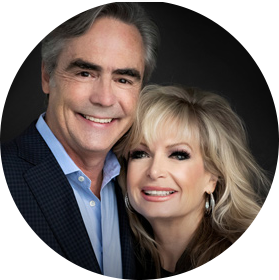 Gary Rosberg, EdD and Barb Rosberg, BFA, are sought-after Executive Life and Marriage and Family Coaches, John C. Maxwell certified international speakers and trainers, award-winning authors, broadcasters, and well-known international marriage conference presenters. Together, the Rosbergs are co-founders of The Rosberg Group, where they provide marriage coaching, as well as one-on-one executive life coaching. Authors of over a dozen books, including 5 Love Needs of Men & Women and the Gold Medallion winning 6 Secrets to a Lasting Love, Barb brings decades of wisdom from coaching and teaching alongside Gary's 25,000+ hours of counseling to coaching executive couples. The Rosbergs use their gifts of insight, humor, and wisdom in coaching couples "up" to become the best they can be. Their non-profit ministry, America's Family Coaches, has impacted marriages across the United States and globally for almost 35 years. They serve first responder and military marriages in their home state, and in particular, wounded warrior couples. Married since 1975, Gary and Barb have two married adult daughters, 12 grandchildren, and reside outside of Des Moines, IA. See more at www.TheRosbergGroup.com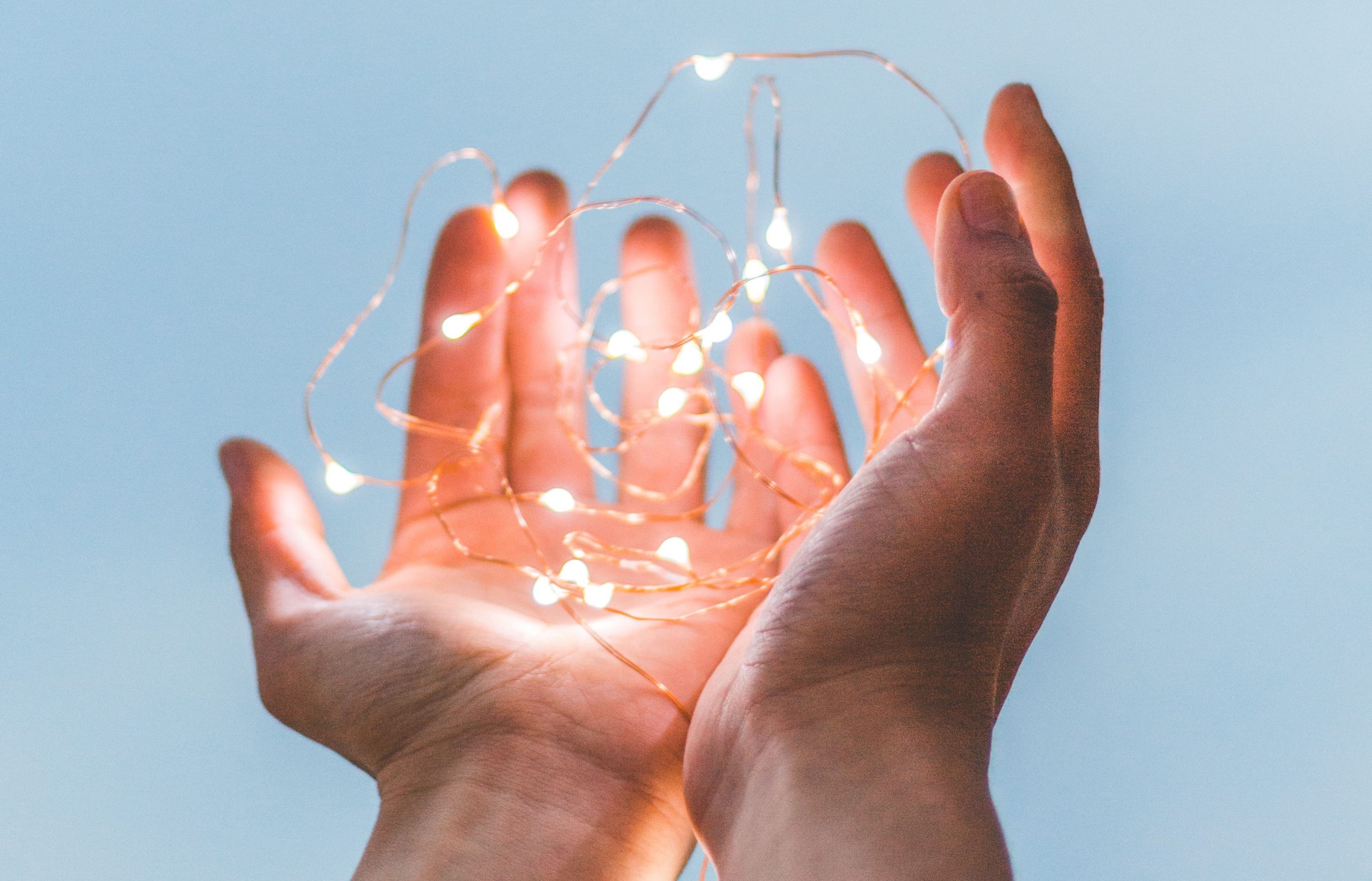 Healing from Church Hurt
by Jill Monaco on November 8th, 2021
I hate to admit that I have a lot of experience healing from church hurt. Someone asked me how I have learned to love well. My response came without thinking . . . "Because I've had to forgive a lot." Have you been hurt by someone in the Church? Maybe it was a leader, a pastor or another believer. Maybe someone lied about you, stole from you, betrayed you, shamed you, ridiculed you . . . I get it.
A married pastor was inappropriate with me. My pastor's daughter plagiarized a message I wrote and preached it at a large women's conference a few months later. A famous Christian comedian and speaker hired me to do some work and then refused to return my calls and pay me the $2,000 he owed me. Someone whom I admired got a letter from my attorney to stop using my trademark; he then used some gaslighting techniques to intimidate and shame me. A pastor at a church asked me if I was being a cougar with a younger man I was friends with. An elder pulled out my shirt and looked down the back (without my permission). A married man and leader at church used an opportunity for a hug to kiss my neck and touched my behind. I was molested at church as a child. Yeah, I get it.
Our Decision to Hurt or Heal
I could write a whole post on each lesson God taught me through every one of those experiences. In fact, it feels very vulnerable to even share them because for the most part, I have never shared outside of my closest circle. Recently, I have sensed God asking me to share because with vulnerability comes healing, not just for those who read it, but for me too. I've always operated from the idea that it's good for me not to share those experiences with the world because I want to honor those people – who God also loves very much – and I could trust the Lord to "work all things together for good," which is all still very true. There is wisdom in leaving things in the hand of God because none of us are without sin. I later learned that I also wasn't sharing these experiences because of shame. I was afraid if I told people, they would wonder what was wrong with me or wonder what my part in it was. Sometimes, there are not two sides to a story and the truth is just plain ugly. However, when you're healing, you don't want to take on one more challenge, especially the one of explaining yourself. I want to make two important points before I continue: 1) None of us are without failures, so we must be careful not to cast the first stone; 2) Everyone is loved by God, no matter what they have done.
I want to share the most important thing I learned through these church hurts.
We Get to Choose How We Respond to the Things Done to Us and By that Choice, Decide Who We Will Be
Someone who hurts: Everyone who does something hurtful is hurting themselves. Will you hurt others out of your pain?
Someone who heals: Everyone who ministers healing to people has allowed God to heal them. Will you let God use what happened to you for good?
Which kind of person would I be? Would I hold on to unforgiveness until it became bitterness and become someone who hurt others? Or would I be a minister of reconciliation and share in the sufferings of Christ? If we choose the latter, we are also promised to share in His glory and have abundant comfort. "Now if we are children, then we are heirs—heirs of God and co-heirs with Christ, if indeed we share in his sufferings in order that we may also share in his glory" (Rom. 8:17). For just as we share abundantly in the sufferings of Christ, so also our comfort abounds through Christ (2 Cor. 1:5). What if we remember that one of the greatest gifts we were ever given was forgiveness and that through it, we follow in the footsteps of Jesus by crying out, "Forgive them, Father, for they know not what they do" (Lk. 23:34). What if sharing in the sufferings of Christ was a gift? "Blessed are those who are persecuted for righteousness' sake, for theirs is the kingdom of heaven" (Matt. 5:10).
When Love Challenges You
Forgiveness is rooted in love. And love is the fruit of forgiveness. Forgiveness starts with love and it results in love. We received forgiveness because of LOVE – God Himself who is love, came to earth in the form of man (Jesus) to love us. He asked us to love others."Love the Lord your God with all your heart and with all your soul and with all your mind and with all your strength.' The second is this: 'Love your neighbor as yourself.' There is no commandment greater than these" (Matt. 22: 37-39). We most often learn to love by exercising it in seasons of challenges. It is in those circumstances where we don't want to love because it doesn't come easy. The real test of love is when it cannot be returned. The way to heal from hurt (especially from church hurt) is to allow love to do its greatest work in us at the moment of our greatest pain. If we changed our perspective and looked at the things that challenge us, the people who hurt us, the situations that were unjust, and looked at it as if LOVE was challenging us instead of people, maybe we would be more willing to say, "OK love, be my teacher What can I learn from this pain? Better yet, what can I gain from learning to love well?" "Love is patient, love is kind. It does not envy, it does not boast, it is not proud. It does not dishonor others, it is not self-seeking, it is not easily angered, it keeps no record of wrongs. Love does not delight in evil, but rejoices with the truth. It always protects, always trusts, always hopes, always perseveres" (1 Cor. 13:4-7).
Three Steps to Heal from Church Hurt
RECOGNIZE the injustice, pain, rejection, bullying, etc., and validate your emotions by acknowledging it hurt.
I have done this step wrong in the past. I wanted to honor God by forgiving people, so I didn't want to stop to acknowledge my pain. I thought not holding something against someone also meant to not bring up what someone did with God. I skipped right to, "God I trust you. I'm sorry I'm angry, please forgive me." My good intentions were misguided. All I did was stuff my pain. I didn't give myself permission to cry out to God and grieve the loss I felt. It often came up much later in unhealthy ways. So we can't skip this step. We just meet with God and let Him be our comfort. On the other side of the coin, we can't stay stuck in our pain. We should share our story with a trusted confidant and receive godly counsel who can help us process it and move on to the next steps.
RELEASE the gift of forgiveness toward the offender.
When I lead clients through forgiveness, I suggest a few things that help release the pain. Just like when we ask for forgiveness and are specific about what we are sorry for, we should be specific about what we are forgiving someone for. You can say, "God, today I choose to forgive _______ for _______. Because when _______ did that, it made me feel_______. I release and submit all my feelings to You. I forgive them for the consequences I still have in my life because of their actions. I release them from all my expectations and because of the cross, I declare they owe me nothing. I ask that you show them mercy and bless them." I find when we can ask God how He sees the person or situation we gain more compassion too. You may be surprised at what He reveals. Sometimes healing comes in stages so if it comes up again, it doesn't mean you did not forgive the first time.
RECEIVE restoration from God.
God loves to give us things in exchange for our pain. Isaiah 61:3 says He wants, "to comfort all who mourn and provide for those who grieve in Zion—to bestow on them a crown of beauty instead of ashes, the oil of joy instead of mourning, and a garment of praise instead of a spirit of despair." In verse 4, God promises to rebuild, restore, and renew: "They will rebuild the ancient ruins and restore the places long devastated; they will renew the ruined cities that have been devastated for generations." We can only receive that which we are positioned for and He can only put new things in our hands if they are empty. Only broken things get restored.
If you have been hurt by the church, I want to say I am so very sorry that happened to you. I may not be able to fully understand what you lost or had to go through, but God does. He hasn't overlooked it. He is for you. He longs to pour out His comfort upon you. He invites you to sit with Him and cry, complain or question if you need to. I pray His love strengthens you so you may reflect His kindness and goodness to others who need to know Him too. Remember, love is inviting you to experience the power of the Gospel. And the way to get healing from church hurt is to let the head of the Church, Jesus, minister to you.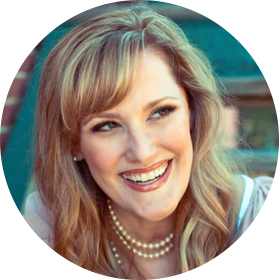 Jill Monaco is the founder and CEO of Jill Monaco Ministries, a 501(c)3 nonprofit that has a passion to encourage people to pursue the presence of God and find freedom in Christ. She is a speaker, best-selling author, and CC credentialed coach with the International Coach Federation (ICF). She is also certified as a Strengths Champion Coach and SYMBIS Relationship Coach. As a Bible teacher and speaker, Jill is known for captivating audiences with her high-energy, humorous approach to life's serious issues. Her faith-filled and transparent stories encourage listeners to become all that God has created them to be. Jill has developed Freedom Coaching®, a model that blends hearing God, prayer, and coaching tools. Her first book, The Freedom Coach Model® went to #1 on the Amazon bestseller list. Jill Monaco Ministries also serves singles by publishing the online magazine, SingleMatters.com and the program, From Looking To Loving: Find the Breakthrough You Need So You Can Have The Relationship You Want. She hosts the podcast, The Jill Monaco Show: Conversations that Inspire You to Love Well. Jill has been featured on LIFE Today with James and Betty Robison, the Boundless Podcast (Focus on the Family), and has taught webinars for singles with Christian Mingle. She has spoken on stages at Disney Night of Joy, Creation Fest, and the Experience Conference about the need for Bible translation. Her eclectic career includes 20 years as a professional stage and commercial actress, industrial film narrator, and voiceover talent. She sang backups for Perry Como's Holiday Tour, performed in tours and theatres across the country, and is the voice on several Disney Kids audiobooks. Currently living in Chicago, IL, Jill looks forward to having her own family someday. Until then, she works very hard at earning the title of favorite aunt to her five nieces and nephews. See more at https://www.jillmonaco.com/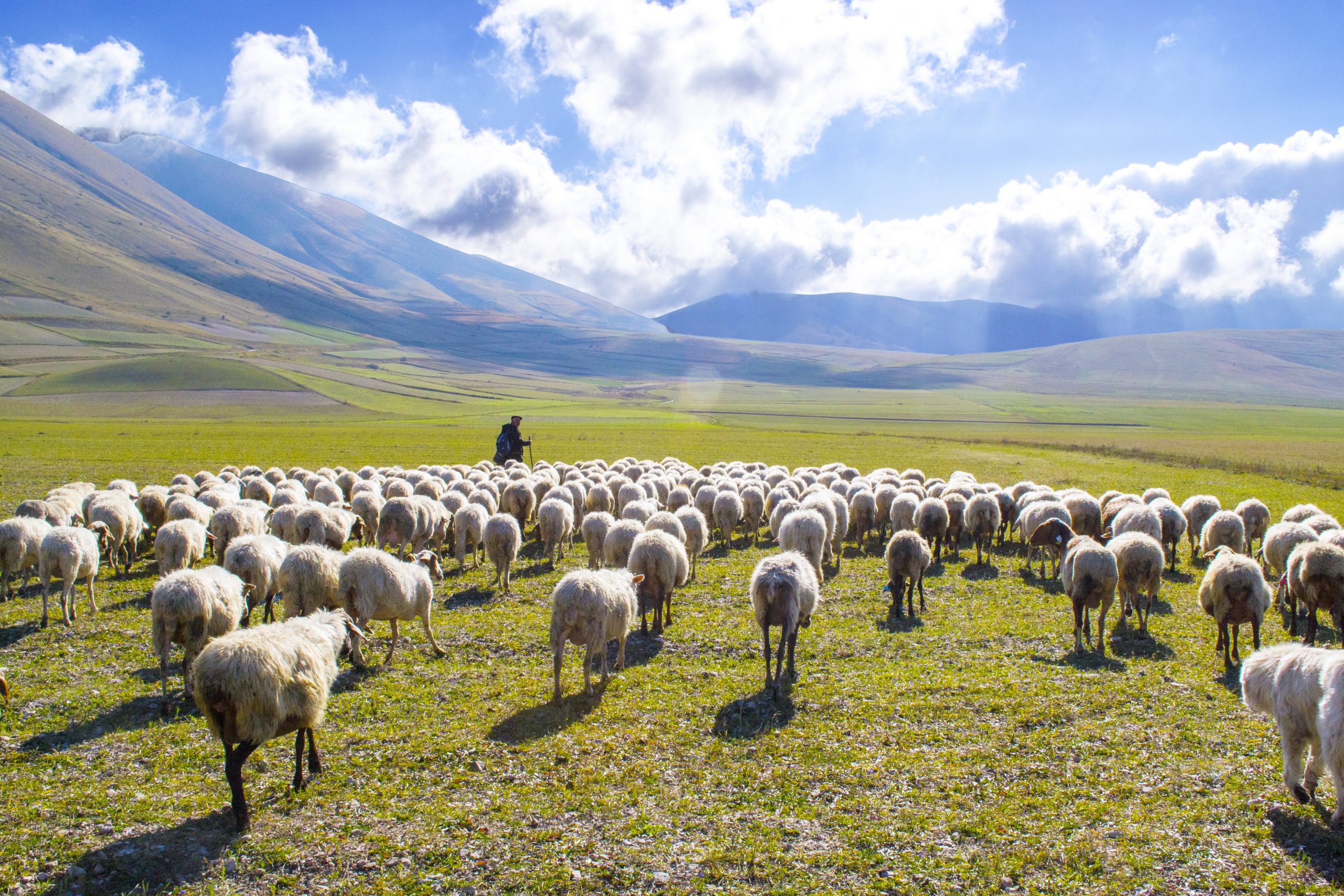 I Know His Voice: Spending Time Together in God's Word
by Dr. Eric Scalise on November 1st, 2021
Think of someone you know . . . perhaps better than anyone else on the planet. Maybe it's your spouse, parents, a sibling, a son or daughter or best friend. If you shut your eyes, can you see the person's face? Could you pick him or her out of a crowd? What about his or her voice? Can you hear that as well?
Most of us would no doubt, be able to quickly identify this particular voice. If I was on the phone and had to listen to a thousand different people talking—one of them being my wife—I am completely confident I could pick her voice out every time. How could that be? The answer is simple . . . it's because I have spent thousands of hours over the years with her voice. I know its tone, its inflections, her values, the things that would be said, and the things that would never be said. I know her laugh, her stories, her favorite Scriptures, the things she is passionate about, her concerns, her likes and dislikes . . . and when you truly get down to it, her very heart.
King David was a man of passionate worship and prayer. When you read through the Psalms, time and time again, we see his intimate conversations with God, beseeching Him to hear his heartcry and supplications. Do you think God recognized David when he called out? Perhaps the more important question is: Did David recognize the voice of the Lord when He answered? Years ago, I buried a thought—and challenge really—deep into my heart, and I mediate on it often: If God stopped talking to me, how long would it take for me to notice?
Most parents sincerely want their children to know their voices, not only to hear words of encouragement and when they whisper, "I love you," but also words of warning, admonishment, and instruction. Beyond the day-to-day communication that's typical of any family, parents also hope their sons and daughters will absorb their words, the wisdom that's being shared, and the guidance offered over the years . . . to take these lessons as faithful companions into their own life journeys. How many of us as adults have said to our own children: "My Dad used to say . . ." or "My Mom always told us . . ."? I can shut my eyes and still hear my parents speaking even though they have departed from this side of eternity.
Is it really any different when it comes to our relationship with God? Should we endeavor to learn and be intimately familiar with the voice of our Creator? In a beautiful metaphor found in John 10, we see—and hear—the voice of the Good Shepherd. He says, "His sheep hear His voice" and that, "The sheep follow Him because they know His voice. A stranger they simply will not follow, but will flee from him, because they do not know the voice of strangers." By learning to recognize the true voice of the Lord, we will always discern that of the imposter. On an interesting note, when it comes to identifying counterfeit money, U.S. treasury agents are trained only by studying real currency, not phony ones. If what they are inspecting fails to match what they have been taught to recognize as authentic, they automatically know the bill is counterfeit. What an important principle for us personally and in our role as life coaches.
Unfortunately, with today's ever increasing technology, we seem to be losing the art of conversation, as well as the concept of people spending meaningful time together learning about and connecting with God. Relational time is being exchanged for screen time and 280-character sound bites. Some argue that even though this generation is the most technologically connected generation in history, it is also the most relationally disconnected generation in history.
Where do we start? What does the voice of the Lord sound like, especially when the vast majority of us will probably never hear His audible words until we are face-to-face with Him in heaven? Jesus taught His disciples, "Where two or three have gathered together in My name, I am there in their midst" (Matt. 18:20)—a great motivator and confirmation He will show up. Proverbs 4 exhorts us to, "acquire wisdom and acquire understanding" and "not forsake her… and she will guard you; love her and she will watch over you" (vs. 5-6). It goes on to say, "When you walk, your steps will not be impeded; and if you run, you will not stumble. Take hold of instruction; do not let go. Guard her, for she is your life" (vs. 8-9, 12-13). Here, we see the link between wisdom and God's voice.
One of my favorite passages is found in James 3 and his discourse on the subject. After describing wisdom "from below," James then compares it to the wisdom "from above." This identifies the source as God Himself. Like treasury agents, let's look at these verses a little closer and see how we can use them to teach others to recognize the voice of our Heavenly Father:
That is First Pure
God's voice is not tainted by worldliness or selfish gain.
God's voice is holy and true to His Word.
That is Peaceable
God's voice is something that soothes the spirit and calms the soul.
God's voice is not contentious.
That is Gentle
God's voice is approachable and He is easily entreated.
God's voice is spoken with kindness.
That is Reasonable
God's voice is practical and does not create confusion.
God's voice is applicable to whatever is going on in our lives.
That is Full of Mercy
God's voice is not critical or judgmental.
God's voice is compassionate and loving.
That is Full of Good Fruits
God's voice is a commitment to action.
God's voice is something that leads to measurable results.
That is Unwavering
God's voice is not circumstantial.
God's voice is based on biblical principles.
That is Without Hypocrisy
God's voice is a reflection of Christ in our own lives.
God's voice is genuine and transparent.
The key is becoming familiar with His voice . . . the joy is doing it in relationship. And much like I can easily identify my wife's voice, when we spend time with our clients, allow God to speak through His Word, and let wisdom be our teacher, others may come to recognize Him, the Prince of Peace, the God who provides, the Healer, the Bread of Life, and yes, the Good Shepherd.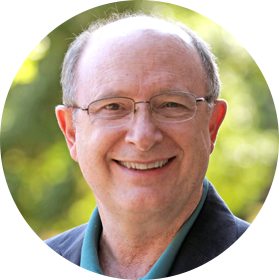 Eric Scalise, PhD, is the President of LIV Consulting, LLC. He currently serves as Senior Vice President and Chief Strategy Officer (CSO) with Hope for the Heart. He is also the former Senior Vice President for the American Association of Christian Counselors (AACC) and former Department Chair for Counseling Programs at Regent University in Virginia Beach, VA. Dr. Scalise is a Licensed Professional Counselor and a Licensed Marriage & Family Therapist with 40 years of clinical and professional experience in the mental health field, and he served six years on the Virginia Board of Counseling under two governors. Specialty areas include marriage and family issues, professional/pastoral stress and burnout, combat trauma and PTSD, grief and loss, addictions and recovery, leadership development, and lay counselor training. As the son of a diplomat, Dr. Scalise was born in Nicosia, Cyprus, and has also lived and traveled extensively around the world. He is a published author, adjunct professor at several Christian universities, conference speaker, and frequently works with organizations, clinicians, ministry leaders, and churches on a variety of issues. Dr. Scalise and his wife Donna have been married for 40 years, have twin sons (who are combat veterans serving in the U.S. Marine Corps) and four grandchildren.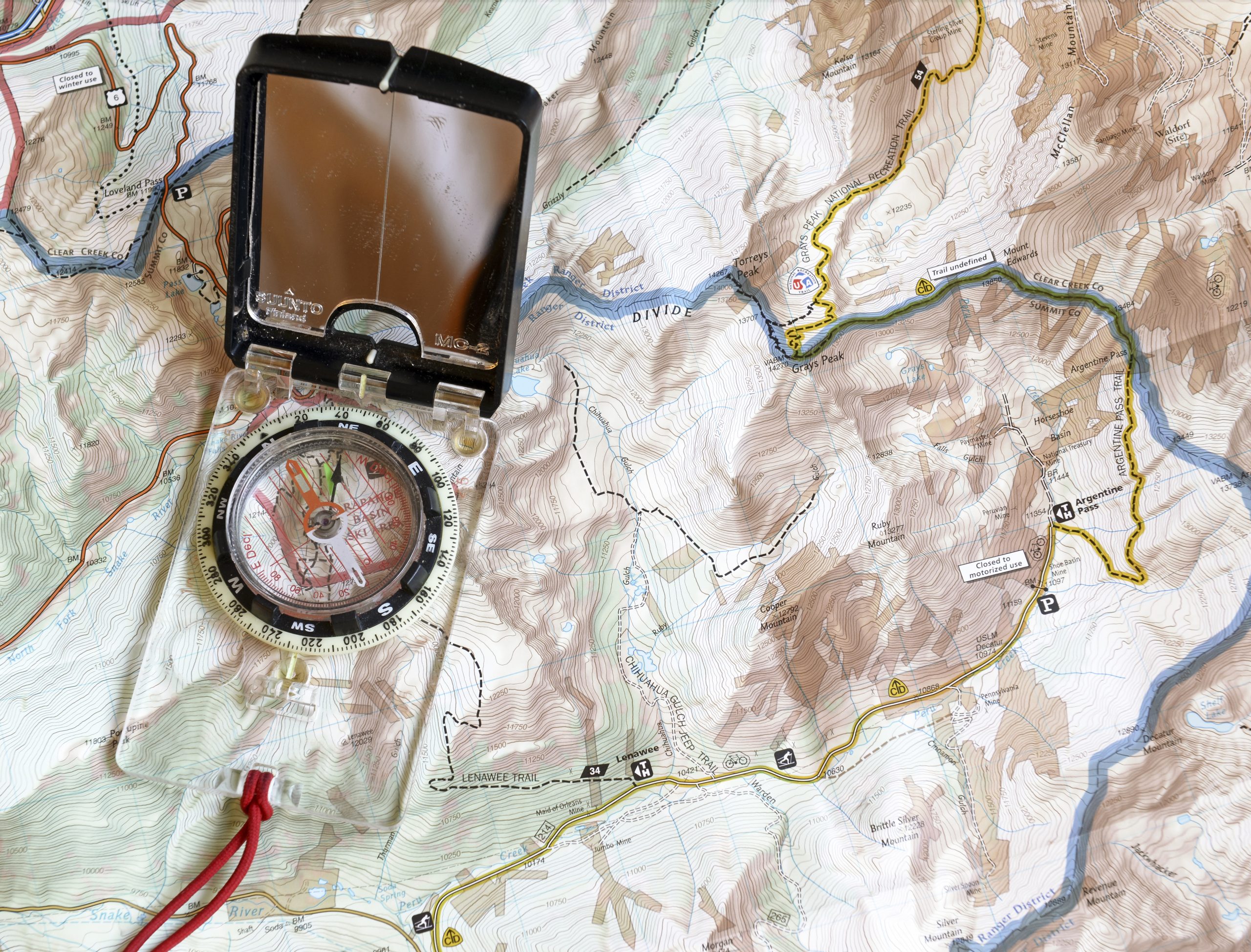 Disorientation: The Silent Killer
by Dr. Rita Murray on October 25th, 2021
It is frightening to be disoriented. It means you are headed in the wrong direction. In flight, it means you have no reference to the ground and may not even know your direction. Being disoriented is dangerous but not knowing you're disoriented is the "silent killer."
Among other things, I am a private pilot. On one trip, we departed Goldsby, OK, and flew to Dallas, TX, taking a north departure (toward Oklahoma City, OK). At 200 feet, we were "in the weather" or as aviators refer to it, "in the soup,"with no ground references. Since we had flown the trip many times, I knew we would be turning left shortly upon takeoff (i.e., going in the opposite direction) and heading south to Dallas. Ron, who was the pilot in command (PIC) and my husband, is an Air Force Academy (USAFA) graduate and high time pilot. He is a Vietnam Veteran Helicopter Rescue pilot, T38 pilot, and C-141 aircraft commander with over 13,000 flying hours of Instrument Flight Rules (IFR) certified and CFII (certified IFR instructor). His expertise was on full display, confident, and focused only on primary flight instruments because of the weather.
After three (really long) minutes and a bit confused, I asked, "Why are we still flying north?"He replied, "We're not. We're flying south to Dallas," pointing to the heading indicator. I was in disbelief. I hadn't "felt the turn" and instead, was experiencing spatial disorientation – the silent killer. Thankfully, I was in no danger as I was not in command.
Human beings have a natural ability to maintain our body orientation and/or posture in relation to our physical space when we are on the ground. However, the three-dimensional environment of flight can be unfamiliar, creating sensory conflicts that make spatial orientation difficult, and sometimes impossible to achieve. Between 5-10% of all general aviation accidents can be attributed to spatial disorientation, 90% of which are fatal. As a private pilot, certified to fly a plane under visual flight rules (VFR) with ground references, this disorienting experience, this "false sense of my environment," this unfamiliar "not knowing I was disoriented" just reinforced my need for continual training.
Lesson Learned
This flight turned out to be a great lesson in business and in life. My sensations were lying to me about my alignment with the world. I thought my sense of direction was fine. What about you today? What's your heading? When you are navigating conditions where the situation is uncertain and you're disoriented and you cannot see ahead, seek out the domain expertise you need. There are experts around you who have gained their expertise over a duration of many years . . . honing their skills, their competence, and their emotional intelligence. They have conditioned and trained themselves to encounter and "weather" all kinds of experiences. They know how to recognize the symptoms of disorientation. Admit your disorientation. They will offer the encouragement, truth, training, and advice you require and will guide you in the right direction . . . providing greater safety from the silent killer.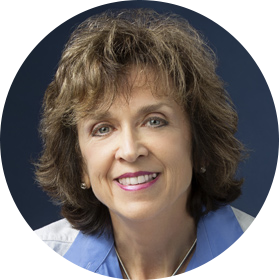 Rita Murray, PhD, is the Founder and Principal of Performance Consulting, LLC, an organizational development firm, previous CEO and Chairman of a national energy services company, cognitive psychologist, Certified Speaking Professional (CSP), executive coach, and sought after leadership consultant. She has held leadership roles at GE and Lockheed Martin, and is also a private pilot. Dr. Murray frequently speaks at leadership events and conferences and is highly regarded for her ability to connect personal and interpersonal development with the needs of business and with mobile and virtual technology. She has a particular gift for explaining the different perspectives of each generation and personality types to create a bridge of understanding towards healthier business relationships and ultimately a stronger bottom line. Dr. Murray lives in Moore, OK with her husband, Ron. See more at www.performanceok.com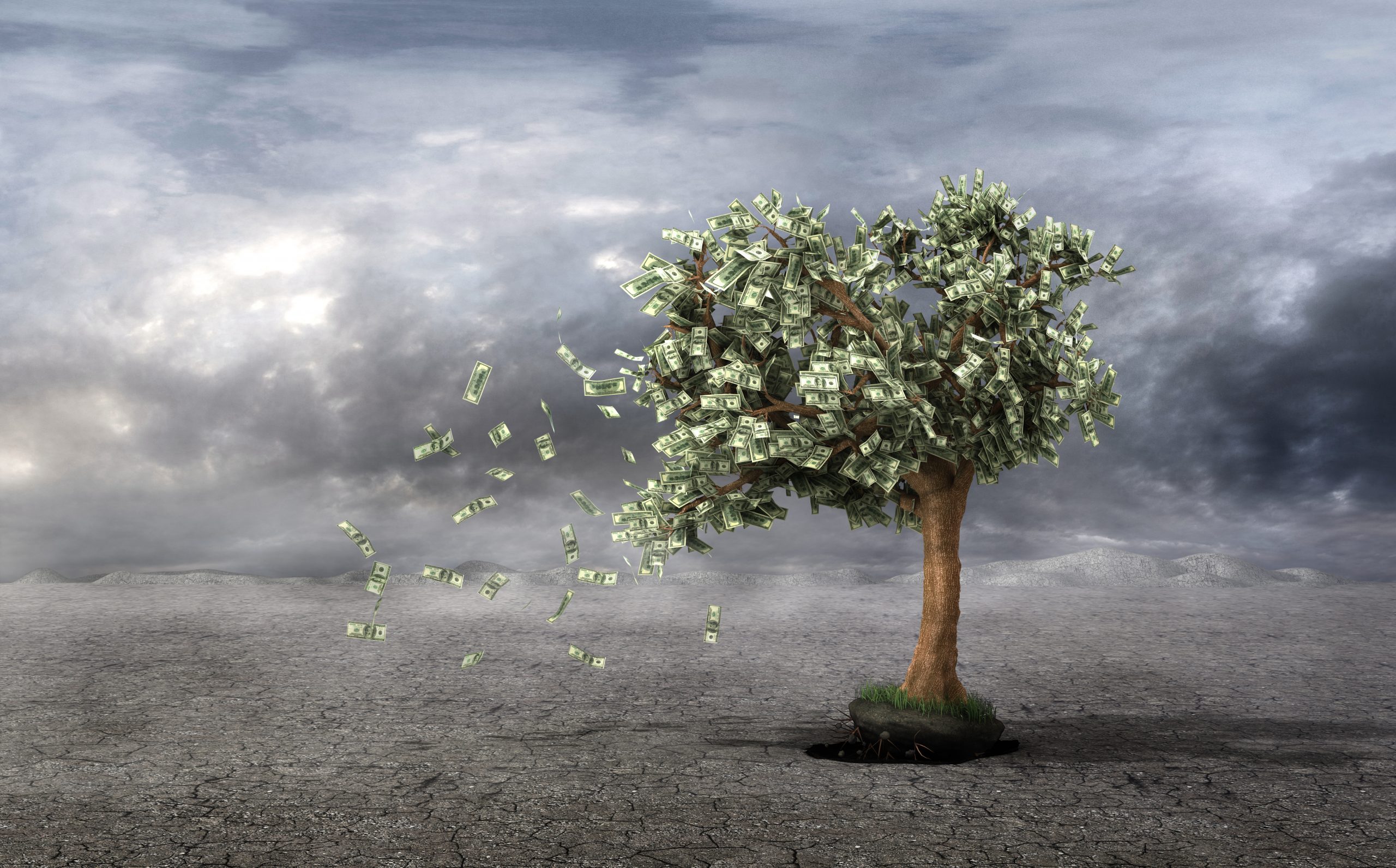 COVID Recession Recovery
by Dwight Bain on October 4th, 2021
How Financial Fears Hurt Your Health and Can Cause Slow Suicide
Coronavirus can destroy your health and sadly, can destroy your life. However, this is not as a primary impact of the disease, since most patients tested positive for COVID-19 recover. Far too frequently, the secondary threat is slow suicide. If the concept is new to you, slow suicide describes the passive self-destructive behaviors that erode physical and mental health such as alcohol, marijuana, opioids, illegal use of prescriptions, junk food, and other addictive behaviors like gambling, pornography, spending or compulsive overeating. Americans know they should not eat, drink, watch or consume unhealthy things, yet during COVID-19 isolation, many will skip the healthy behaviors the Surgeon General is begging them to do with social distancing and other precautions to save life and choose instead to slowly weaken their own. To decide to die by your own hand is not a new problem in America. Suicide is the tenth leading cause of death for adults, and the second cause of death among those under the age of twenty-five. They choose to end their life because life isn't working for them anymore. They may be drowning in despair, depression or debt and simply cannot see a way out – all they see is darkness and gradually, they give up. Their life feels like a hopeless void of misery, which will be significantly magnified by the social isolation and financial desperation of the coronavirus recession.
A Failing Economy Does Not Mean You Are Failing
It's not just those living paycheck to paycheck who are affected. Responsible individuals with perfect FICO scores and never late on a payment are impacted as well. They are under a different kind of financial pressure, the pressure to stay financially perfect. When their financial stability starts to fail, they internalize and blame themselves for not being smarter or taking more aggressive action sooner. This group may be in the highest risk for self-destructive behavior since they make the wrong connection between financial health and mental health.
Self-worth Is More Important than Net-worth
Your worth as a human being is not based on the amount of "stuff" you have or how financially impressive you appear to be on a credit report. Those are external factors. The square footage of your home is not an indicator of the capacity of your soul. The real you is not defined by your car, house, boat, RV, 401(k) or employment status. You have great worth as a human being, especially in God's eyes. Perhaps that's why people actively study the teaching of Fred Rogers. Mr. Rogers spent his life reminding children they were valuable and that they had worth. He ended every show with the same message, "You've made this day a special day by just your being you. There's no person in the whole world like you and I like you just the way you are."
What if you stopped worrying about COVID related financial fears and simply listened to a message like that? Would this really change anything? Yes, because it would change the most important thing during the coronavirus recession. It would change you. Your net-worth is measured differently than your self-worth. One is controlled by a global economy and the other is controlled by you and your understanding of God's love.
What Can You Do If You Are Already Behind On Your Bills?
Accepting yourself and your financial situation does not take away the reality of being laid off with no income and a growing debt. Sometimes, it seems creditors and bill collectors don't care about you as much as collecting what's owed them. It can feel embarrassing, frustrating, helpless or even shameful to be out of cash. Recently, unemployed people feel even more pressure when they watch segments of the economy struggling. The more they watch failing businesses, the worse they feel, and the worse they feel, the greater risk they are for the slow suicide process of self-destruction. Stop watching stock reports and start working on your own life.
What Happens On Wall Street Is Not as Important as What Happens on Your Street
So, what can you do if you are financially strapped without the resources to pay your bills on time? You must move from helpless feelings to active behavior. You must take bold action because action will create a greater sense of empowerment. Taking bold action to face your financial fears will make you feel stronger as your fears become more manageable. Billionaire, Richard Branson, faced financial ruin many times, but was not afraid to move forward. He described the process this way, "It's only by being bold that you get anywhere." Here are five bold actions to protect you from self-destructive behavior when facing financial pressure, bill collectors or unemployment.
Mindset
You can control your mindset about finances by aggressively managing your intake of information. Stop consuming social media or watching television shows that just heighten your awareness financial lack. Those shows can drain away your mental energy, energy needed to take positive action. The greater risk is how they could create feelings of comparison and trigger a spending relapse. Ignoring financial reality to create debt using "retail therapy" will only create more problems. Denial cannot solve debt. Rather, focus your mind on God's Word and other media that will empower and strengthen you. Watch stories of overcomers who faced financial ruin with courage and resiliency. You might be surprised at how many famous people faced their financial fears and bankruptcy. They didn't see big financial problems outside; they looked inward, saw big ideas, and then creatively got to work.
Mood
You can control your mood about finances by choosing to manage what you do with your emotions. If you dwell on things that make you worry, you will feel miserable and powerless. Look at the word "emotion" and drop the "e." What's left? MOTION. You have a choice with your feelings. They can build up and then later blow up or you can find ways to creatively release pressure, which empowers you. Instead of sitting and worrying about money (which weakens one's mood),get moving and take positive steps forward. You can do this without spending any money as you implement constructive actions like building new skills, deep breathing, prayer, meditation, exercise, journaling, or reaching out to friends who have come through tough times like the recession. Listening to the stories of others who have survived financial challenges can give you hope. That hope becomes a powerful force to shatter self-destruction as you develop new strength.
Motivate
You can control your motivation by taking positive action. Being in a financial hole tends to rob the energy needed to get up and accomplish the tasks that need to be done. The longer you sit alone in the dark feeling afraid about money, the further behind you will fall. Get up and reach out for help. Everyone is facing financial challenges – you are not in this alone. There are wonderful organizations and individuals who can guide you to a stronger place financially without condemning you or making you feel like a failure. Check out success stories of the many people who overcame major debt at Financial Peace University (www.DaveRamsey.com/FPU) or search for trusted financial guidance using recommendations from the Federal Trade Commission (https://www.consumer.ftc.gov/articles/0153-choosing-credit-counselor). Search cautiously since there are many who prey upon scared consumers during times of economic recession. You need positive information to stay motivated and take bold action, not hidden expenses from hustlers.
Morale
You can control your morale and to some degree, that of your family or coworkers who may be feeling overwhelmed financially. How? By not letting every conversation be about money woes. You can watch programs that bring greater joy and laughter into your life. Breathe, then laugh again. It's okay. Another way to boost morale is to study positive people who overcame financial ruin to find financial freedom. Radio talk show host, Dave Ramsey, tells of how his family was bankrupt, and his house was foreclosed and repossessed. "Beans and rice . . . rice and beans" was the mantra as they climbed out of major debt together. You can climb out of financial fears the same way with your friends and family members if you remember the #1 rule of mountain climbers – Climb Together – Never Alone.
Message
You can control the message you send out by facing the truth of your financial situation with courage instead of shame. You did not fail – the economy did. Embrace the inner message that you will survive this recession; then begin to share it with others. If you're married, talk with your spouse, older children (skip this conversation with children younger than ten), and close family about changes needed to gain financial breathing room. Work together by listing out expenses that could be trimmed quickly. Start first with monthly expenses you aren't using (e.g., Facebook private groups, podcasts or apps that charge a monthly fee). Next look at gym, club or online memberships you rarely use. Pull up your bank and credit card statements to carefully see where your money goes. Research to see if your cellphone or Internet contract can be switched to a less expensive plan. Don't blame each other for an expense or attack your spouse or family member as being the problem. Stop it. The goal is to spend energy in a way to solve the debt, not create more stress. Build unity by facing the budget directly, then working together to figure it out. The number one reason people divorce in the United States is because of conflicts over money. Who knows, this approach could strengthen your relationships in the middle of a recession and bring peace back to your home.
Use Your Phone to Negotiate Instead of Binge Watching Netflix
Don't sit passively and wait for the next stimulus check to arrive. Take action to call or go online with every creditor to explore your options to manage the debt. Mortgage companies, automobile lenders, credit card companies, and student loans can quickly be adjusted during a time of crisis. This financial relief comes through deferment of payments or renegotiating the interest rate on the debt. Positive action now will give you a greater sense of control over your finances, rather than your finances controlling you. Plus, it will help your family to grow along with you in battling recession, instead of facing your coronavirus financial fears all alone. Stuffed emotional fears about finances can lead to desperation or isolation and gradual self-destruction. Sitting and watching Netflix all day will not make the bills go away. Sharing your financial concerns with your family will help you see that life is about more than money. When you are honest about your worries, it's likely your family members will start to talk about their fears and soon, you will realize you are not facing the crisis alone.
Money Cannot Buy Me Love
COVID-19 will end one day. Medical professionals will find the right treatments and you will come out of this time either scared or stronger . . . connected like fellow warriors or shell-shocked with battle fatigue. You have a choice. You can make it to the other side of a tough financial time by looking at the things which really matter in life, the things money can't buy. Love, gratitude, forgiveness, peace, kindness, patience, and hope – these qualities do not cost money, but are priceless gifts that make life more meaningful. Healthy relationships can be one of your greatest defenses against the fears of recession. Immunity grows in healing relationships, which improve during tough times if you face them together. During crisis times, people either come together and rebuild or get isolated, bicker, and begin to self-destruct. You get to decide what your future will look like after COVID-19 is more of a memory. You can take bold action now and as you do, expect feelings of peace to replace panic when facing financial stress. Emotional resiliency could be the greatest gift from this economic recession, making memories together for free instead of spending money to pass the time.
Economic Recessions Do Not Have to Cause Emotional Ones
Self-disciple to face financial fears directly is a choice – one you get to make. Did you notice each of the five bold actions began with, "You can control . . . "?That was intentional because economic recessions do not have to cause emotional ones. You can control your focus, which is how you can control your finances. While you cannot control the economy, you can manage the money you have with discipline. You can boldly bring up conversations about spending to make a budget together. These actions do not require more cash flow; they just require courage.
Finally, to shatter the agony of slow self-destruction, realize you do not have to be perfect to get through a financial challenge. However, sometimes you must reach out to ask for help. No one knows everything financially. That's not a sign of failure; that's a sign of being human. Nobody can get through a major crisis alone. We need each other and we need to learn it's okay to ask for help. Your pride cannot fix a pandemic. It only leaves you feeling helpless and alone. No one knows when the COVID recession will end, but you can know what to do next. You can face whatever comes in life with courage. It's a simple lesson little kids already know because they learned it on PBS. Fred Rogers never faced a global pandemic, but he understood how to manage problems. Listen to his practical advice given to children decades ago.
"All of us, at some time or other, need help. Whether we're giving or receiving help, each one of us has something valuable to bring to this world. That's one of the things that connects us as neighbors – in our own way, each one of us is a giver and a receiver."
Self-destruction from financial fears can slowly erode your confidence and eventually ruin your health and life. You don't have to go there. You can control your choices with courage. Those choices may bring you to a better place on the other side of this recession because you are better. Better because you decided to lean into the challenge with courage and greater self-worth . . . a worth more valuable than a global virus could ever take away.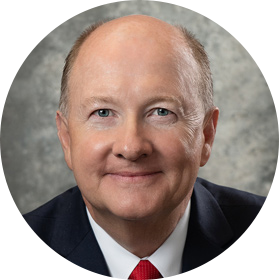 Dwight Bain, MA, is the Founder of the LifeWorks Group in Winter Park, Florida. He helps people rewrite their stories through strategic change and is dedicated to helping people achieve greater results. Since 1984, Dwight has helped thousands of people across America as a Keynote Speaker, Certified Leadership Coach, Nationally Certified Counselor, and a Critical Incident Stress Management expert. He is a trusted media resource on managing major change and has been interviewed on hundreds of radio and television stations, has been quoted in over 100 publications, and is the author of Destination Success: A Map for Living Out Your Dreams. Dwight is a lifelong resident of Orlando, Florida, where he lives with his wife, Sheila, and an assortment of pets. Married 35 years, they always have suitcases packed for their next adventure together. For more, see www.dwightbain.com