A Premier Christian Life Coaching Event
October 14-16, 2021 | Watters Creek Convention Center | Allen, TX
I encourage you to become part of ICCI. Whether you are a pastor, a teacher or a full on life coach, there are so many different specialties and ICCI has a foundation of biblical truth that can be applied to any situation. You will be a better professional and a better person by coming and learning all that you can. We are building the Kingdom of God one restored soul at a time. Won't you join us!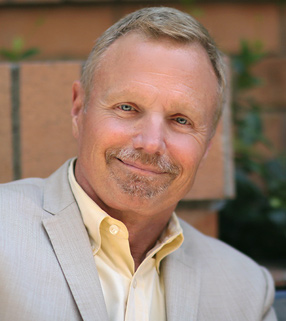 Steve Arterburn, MA
Founder and Chairman, New Life Ministries; Bestselling Author and National Speakers Assoc. Hall of Fame
Are you looking to inspire, elevate, and empower your life and the lives of others? Then ICCI is an excellent place to start. Aligning with faith-based professional coaches is a great way to expand your network and to be equipped with resources and tools to impact the world for God's glory. We all know how important it is to surround ourselves with likeminded people and this is your opportunity to heighten your God-given talents.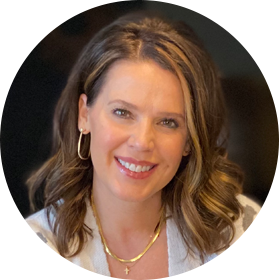 Alita Reynolds
Foundational Voice, Women of Faith; Author and Host, The Women of Faith Show
There is an expression that says, 'Teamwork makes the dream work' and ICCI is your team. If you have ever wanted an organization that can marry your Christian faith with your life coaching experience, ICCI is a great fit and this is your opportunity to network, to fellowship, to sharpen your iron with an institution that has integrity, honor, incredible resources, and above all, loves the Lord.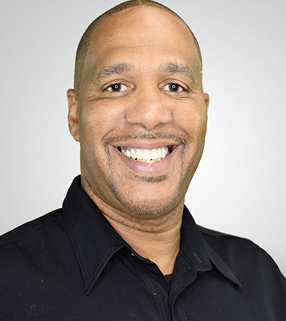 Dr. Mark Crear
Founder, In the Zone Coaching & Consulting Group; Two-time Olympic Medalist and Member, Olympic Hall of Fame
We are absolutely humbled to team up with ICCI, a network of Christian Life Coaches who come alongside and equip people just like you. If you are a life coach or interested in being certified so that you can impact, influence, and help others, ICCI is for you. It's important to be strengthened and have even greater skill acquisition to fulfill all that God has called you to do in your sphere of influence. Let's impact the Kingdom together.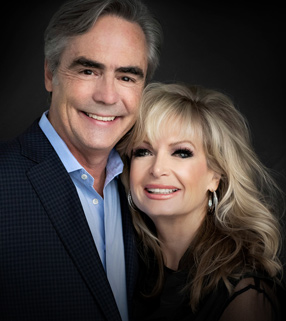 Dr. Gary and Barb Rosberg
Co-founders, The Rosberg Group; Award-winning Authors and Executive Life and Marriage & Family Coaches
I am honored to be part of the International Christian Coaching Institute, and that is a group of people just like you who really want to make a difference in someone's life. Coaching is exploding and digital coaching is the future. You can learn so much online, but still be connected. I can't encourage you enough to join us today in this incredible coaching space and let the Lord use you and unleash you through ICCI.
Dr. John Trent
Founder and President, StrongFamilies; Award-winning Author and National Marriage & Family Expert
I am thrilled to be part of the International Christian Coaching Institute, coming together to partner with other life coaches just like you. The cadre of professional coaches who share my Christian faith is astounding, and for you to be invited into this community, I hope you see it as a great proposal that can change your life. It is transformational, tried, tested, and true. We are excited to have you join us.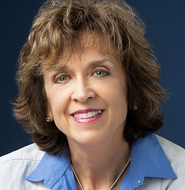 Dr. Rita Murray
Founder and Principal, Performance Consulting, LLC; Cognitive Psychologist, Executive Coach, and Certified Speaking Professional
More than ever it's important to come together with likeminded believers who are coaching just like you. I am part of ICCI because I saw this incredible benefit. Coaching flows out of our life story and the experiences God has given to each of us. When you share your story, when I share my story, when we learn new skills, we can go impact the world . . . and we'll do it better together. Consider joining Team ICCI today.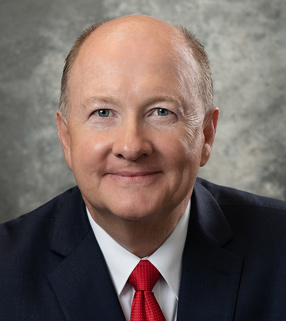 Dwight Bain, MA
Founder, Lifeworks Group; Certified Leadership Coach, Nationally Certified Counselor, and CISM Expert
Life coaching is one of the fast growing endeavors around the world, but what's often lacking is the 'God' component and people of faith frequently feel there is no place for them. Well, we have a home for you. It's called the International Christian Coaching Institute. Join the network and become part of a global leader, a dynamic coalition of other like-minded, faith-based coaches who, together, we can all make a difference.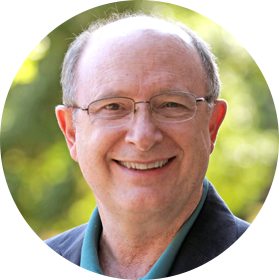 Dr. Eric Scalise
Senior Vice President and Chief Strategy Officer, Hope for the Heart; Licensed Professional Counselor/Licensed Marriage & Family Therapist
Who should attend
Individuals who are interested in becoming Christian Life Coaches
Seasoned Life Coaches who desire to advance their knowledge and skills
Lay, ministry, discipleship, and small group leaders
Mental Health Practitioners seeking to add to their service profiles
People who want to become part of a growing and dynamic movement
What you will learn
Hear from some of the leading voices in Christian Life Coaching
Be equipped, empowered, and encouraged
Sharpen your skills with opportunities to grow personally and professionally
Work toward your certification and credentialing
Meet and network with other likeminded faith-based leaders and Life Coaches
Opportunities to Learn & Grow

Early Bird Pricing
Early Bird Special expires August 13th
Reserve your seat and register today for the best savings!
Early Bird Registration – $169
Regular Registration – $199
At the Door – $249
Click below to expand
Pre-cons
Pre-conference workshops are offered in both the morning and afternoon on Thursday, October 14 and provide select opportunities for more in-depth training and skill development. The pre-conference workshops are three hours in length and the cost to register per workshop is $49.00 – there are eight options to choose from.
Thursday Morning (9:00 am – 12:00 noon) – You may select one of the following:
Thursday Afternoon (1:30 pm – 4:30 pm) – You may select one of the following:
Workshops
Workshop offerings coming soon . . . included in the general Conference Registration – there are 20 selections to choose from.
Intensives
Life Coaching Intensives offer attendees the opportunity to complete an entire specialization course currently offered through ICCI's video-based learning platform, but in a live setting and with the same instructors. The training can then be used for certification and credentialing purposes. Participants will receive a Certificate of Completion at the end of their Intensive.
When choosing an Intensive, in order to fulfill the required number of contact hours, all pre-conference and regular workshop sessions/time slots will be incorporated into the Intensive (except the 4th workshop session on Saturday afternoon). The cost to register for an Intensive is $99.00 – there are four tracks to choose from.
Luncheons
Interact with colleagues and hear from a seasoned expert during an interactive gathering over the lunch break – tickets are $25.00 and include a boxed lunch and drink
Conference Schedule
Thursday

8:00 – 9:00 am

Check-in and Late Registration

9:00 am – 12:00 noon

Morning Preconference Workshops/Intensives

12:00 noon – 1:30 pm

Lunch Break (Exhibit Hall Opens)

1:30 – 4:30 pm

Afternoon Preconference Workshops/Intensives

4:30 – 6:15 pm

Dinner Break, Check-in and Late Registration (Exhibit Hall Open)

6:15 – 8:30 pm

Opening Plenary Session #1

Friday

8:00 – 9:30 am

Workshop Session #1/Intensives

10:15 am – 12:30 pm

Plenary Session #2

12:30 – 2:00 pm

Lunch Break and Ticketed Lunch Events

2:00 – 3:30 pm

Workshop Session #2/Intensives

4:15 – 6:30 pm

Plenary Session #3

6:30 – 8:00 pm

Dinner Break (Exhibit Hall Open)

Saturday

8:00 – 9:30 am

Workshop Session #3/Intensives

10:15 am – 12:30 pm

Plenary Session #4

12:30 – 1:45 pm

Lunch Break and Ticketed Lunch Events

1:45 – 3:15 pm

Workshop Session #4

3:45 – 5:00 pm

Closing Plenary Session #5
Hotel Info
Delta Hotels by Marriott Dallas Allen
777 Watters Creek Boulevard
Allen, TX 75013
844-631-0595
Special conference hotel pricing available